O2 Concepts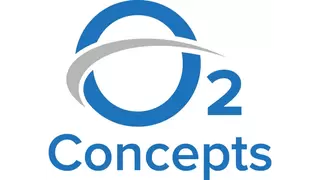 The challenge
When O2 Concepts hired us, their team had a ton of ideas for growth but their industry was stagnant. They had an incredible product and were doing so much good in the world, but they hadn't even come close to achieving their marketing potential as an innovative medtech company. We were brought aboard to consult and to ideate strategic marketing initiatives that would heighten their digital footprint and invigorate an industry. (No small task!)
The results
After O2 Concepts became the first to announce the release of IoT (Internet of Things) technology into the marketplace, they had an influx of purchase orders, increasing 24% month over month. To keep up with demand, they onboarded new industry experts. Part of their expansion included elevating (😉) our relationship. Moving from ideating to executing their marketing initiatives, we worked directly with their CEO and executive team to support O2 Concepts' digital marketing initiatives from website management to social media to search advertising.
With their leading innovation and technology and our strategic marketing support, they won over the entire industry's adoration—including top competitors—and were poised to take over an even larger percentage of market share. By honing in on new target markets, expanding their advertising budget and streamlining their marketing strategy both on and offline, we continued to take everyone's breath away across the world. And to top it all off? They were named one of the best places to work in Southern Connecticut. Score!
"A year ago we were a small company, with a better mouse trap, competing against giants. EMB helped us build the brand we needed to compete at the top levels. With their help we've doubled in size and are poised to double again."
— Rob Kent, CEO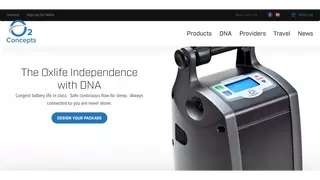 We elevated their web presence
Originally contracted to provide O2 Concepts with general education on marketing and to act upon some smaller-scale marketing initiatives, we quickly saw a need for a much greater plan. We switched gears and began by elevating their digital presence to match the projected growth of the company. We did a complete overhaul and rebrand of the website with new imagery, videos, copy, pages, SEO analysis, weekly blogs, CRM integration, custom package builder and more. Our elevation efforts resulted in a 182% increase in site visitors, 335% increase in page views and an 80% decrease in bounce rate.
We elevated their social media
To piggyback on their newfound market visibility and to reach a new B2C target audience—O2 Concepts had previously only focused on B2B sales—we brought on our social media team to give the company pages a makeover. To reflect the new look and feel of the brand, we updated imagery, copy, schedules and engagement strategies and started Facebook advertising campaigns. Our campaigns led to a 2,000% increase in Facebook fans, over 10,000 impressions on Twitter and more than 3,000 unique impressions on LinkedIn.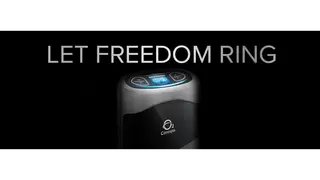 We elevated their advertising
With the launch of the new B2C-friendly website, we wanted to share it with the world. Locking down deals with WebMD and retargeting companies, in addition to launching our own online advertising on social media and Google AdWords, our experts were able to drive 4X more web traffic than expected, increase traffic to their new custom packages landing page by 177% and beat the average industry click-through rates by 71%. Plus, on social media ads, we achieved over 178,000 unique impressions.
A peak behind the strategy curtain
In conjunction with the digital overhaul, we branched out into several offline initiatives to enhance the way clients, customers and other healthcare competitors looked at O2 Concepts. In order to see what current clients and associates thought of the brand, we conducted an anonymous survey. The healthcare and industry professional participants ranked O2 Concepts the most reliable transportable oxygen concentrator (TPOC) on the market, also stating that they offered both the best customer service and technical support when compared to other top competitors such as Airsep/SeQual, Respironics, Innova Labs, Invacare and Devillbis.
At the same time, we began developing a launch campaign for O2 Concepts' new software, or what we appropriately named Digital Network Access (DNA) TechnologyTM. We placed an ad in a popular trade magazine hinting at a big reveal before Medtrade, the biggest national tradeshow of the year. This whisper campaign generated all the hype we wanted, as thousands of attendees flocked to the O2 Concepts booth as soon as Medtrade opened its doors.
O2 Concepts was able to announce to all attendees that they would be the first TPOC to integrate IoT technology into their machines by partnering with the Verizon Network, transforming the oxygen segment of the healthcare industry. The tradeshow was such a huge success that O2 Concepts was invited on the spot to attend another out-of-town conference the next day. They blew it out of the water with over 90% of the total audience at this conference in their presentation room.
Offline successes continued to develop for the brand as well as we secured ongoing priority ad placement in industry publications including HomeCare, HME Business and HME News. O2 Concepts also had several articles, interviews, product spotlights and quotes in these industry publications, including in C Suite Quarterly magazine. With their sleek, sophisticated new look, they easily stood out. (Change a stagnant industry? Check!)
Our marketing initiatives included:
Creating new product campaigns for DNA Technology and Oxlife Freedom
Prepare for spring and fall Medtrades as well as other industry conferences and tradeshows
Develop video content strategies with the video production team
Facilitate product photo shoots
Remodel the website
Rebrand and design all branded marketing and sales collateral
Create content for weekly blogs, newsletters, press releases, etc.
Secure placements for and write editorials
Secure opportunities for and develop on- and offline ads
Report detailed metrics and KPI progress
Manage and oversee vendor relationships with printers, graphic designers, videographers and photographers, deb developers, etc.
Consult on general operations and best practices
Conduct surveys and qualitative interviews
Produce and distribute branded swag
Secure product placement with Independence Day 2
Trademark new branded products and facilitate legal agreements
We're so much more than a marketing agency
Leveraging her dual education in marketing and law, our CEO Laurel Mintz trademarked the DNA TechnologyTM logo and name as well as several other product-specific names and software technologies. She also created new internet agreements for dealers. As we worked with O2 Concepts, we continued to protect their digital interest by regulating online retail sales to comply with O2 Concepts' marketing and advertising standards.
We love to exceed our client's expectations and elevate their brands. Want to see another example?
Check out Grafted Growth