PAW Patrol
The challenge
Whether you have children or not, you know about PAW Patrol. Since it launched in 2014, it's become one of the most prominent children's shows and IPs of all time. So, when their team "yelped for help" to execute and promote their inaugural Roll Patrol Road Tour across the U.S. and Canada, we answered the call. Our biggest challenge was to coordinate a lot of doggone campaign logistics across multiple collaborative teams. Oh, and we needed to gut and rebuild an 18-wheeler.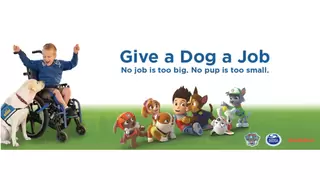 The results
Elevate My Brand partnered with Spin Master Entertainment, Bullpen Integrated Marketing, rEvolution, Emblem PR and Canine Companions for Independence to facilitate one of the biggest and most interactive road tours for Nickelodeon's popular show PAW Patrol. The 2016 PAW Patrol RollPatrol Road Tour began with a roaring start in June of 2016 in Round Rock, Texas ending Labor Day weekend in Syracuse, New York. This 3-month tour, which hit over 21 cities across the United States, with a few stops in Canada, put thousands of smiles on the faces of children and parents alike. Overall, the tour brought out over 100,000 people from all over the country.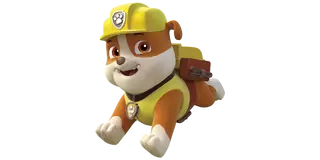 The slate of fully interactive events featured an 18-wheel semi-truck PAW Patroller, which opened to reveal a life-sized PAW Patrol Headquarters. Within the PAW Patroller, there were interactive games, a life-sized Lookout Tower and a slide to take kids to the next mission. The tour included activations such as the Jungle Rescue area, photo setups with PAW Patrol pups Chase, Marshall, Skye and Rubble, and life-sized Roll Patrol race cars.
In addition, Canine Companion for Independence was set up on site with activations such as a Puppy Cuddle Corner where kids were able to sit and pet the dogs, hourly assistance dog demos and temporary tattoos. Nearly 80 Canine Companions for Independence volunteers, 66 puppies and multiple staff members traveled across state lines to assist in the success of the tour.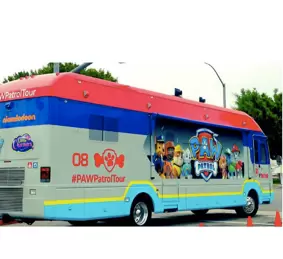 Radio
The team was charged with allocating a media buy across all media, including advertising and public relations throughout the three-month tour. In each PAW Patrol Tour market, we aligned with top mom-targeted radio stations to run 343 ad spots in 11 markets, generating over two million impressions.
Non-profit partner
Through the non-profit partnership with Canine Companions, the tour experience was elevated through cross-promotional activities, which garnered a reach of over 661,000 impressions. We were also able to support the non-profit in their mission and bring greater visibility to the service dog industry.
Media
The tour garnered media placements throughout the country through multiple
television appearances
,
press releases
, radio promotions, publications, and online publisher contests. Collectively, the media resulted in
over three million impressions
.
Email
Together with our Tour collaborators, we were able to add 8,600 new email addresses to PAW Patrol's PAW Parents database, resulting in a total of 26,000+, a +32% increase! Plus, our email strategy surpassed industry averages for both open and click-through rates.
The work we did with PAW Patrol was magical, but we have another case study with an actual magician...
Check out VDMS