Grafted Growth
The goal
The Grafted team came to us after a referral from a previous client. (We love our network of clients and partners!) Their goal was to take advantage of their impending name change from Grafted Growth to simply Grafted to rebrand themselves. They wanted a more polished, professional and one-of-a-kind look to represent their value as a relationship-oriented lifecycle marketing consultancy for high-growth tech companies.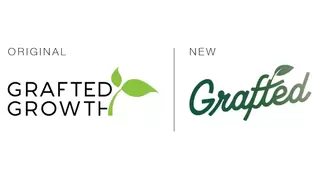 The challenge
The Grafted Growth crew knew changing their brand name was the perfect opportunity to refresh their look and feel. Their original branding, which was a leaf with a sans serif font, was a potentially confusing representation for a data-driven marketing agency in fintech, but they still wanted to keep the organic growth motif. Thus, our team was tasked with conducting a Creative Mindmap and creating a visually stunning brand book complete with new logos, a color palette, typography, taglines, etc. As a marketing agency, branding another marketing agency was a unique challenge that we were ready to crush!
The results
Our teams hit it off right away! We had one of the most fun and productive Mindmap sessions ever ensuring that we fully understood their brand and could translate it to a future brand state. Afterward, the client sent us a mood board with a few of their top aspirational brands, which supported the brand discovery phase. Our next step was to deliver the first round of logos.
Grafted's feedback was super positive, and they were already in love with one option. (We love getting it right on the first try!) The next two rounds were all about getting the colors and gradients right. In the meantime, we also developed an outline of their brand book content. When we sent it to them for review, their team only had five minor editorial revisions! Thanks to their fast feedback, we were able to wrap up the project quickly and deliver a product that made the client proud.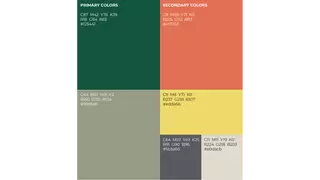 "You guys have also been incredible to work with on these. We could not be happier or more excited for what this opens us to be able to do as a brand."
— Jackson Yomogida, Co-Founder
Working with the Grafted team was such a blast! You know what else is a blast? The softest stuffed animals on the planet.
Check out Squishmallows