Influencer Marketing
Your Brand + Creator Economy = Elevation
Over two-thirds of consumers trust influencers more than brands themselves. In marketing, where trust is everything, that's hard to ignore. But picking influencers to build the right relationships on behalf of your brand can feel like a marketing minefield.
Not only are there many types of influencers to choose from, but each influencer has their own brand. You have to make sure there aren't conflicts of interest or values, and that the influencers resonate with your audience. And the selection process is only Step #1. Then comes writing the creative brief, communicating, managing payments, scheduling content… it's a lot!
It's also so worth it! We understand how influential a good influencer campaign can be, and we have the right people and process to ensure success. Let our experts help you make the right "impressions."
Elevate my influencers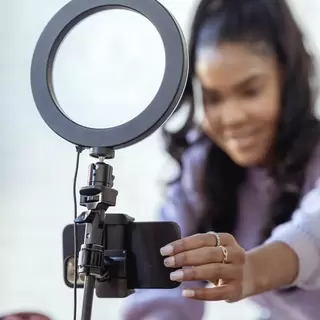 Choosing the right influencer
Your influencer marketing campaign needs something really important: the perfect influencer. Each one will have their own brand, so it's critical to make sure their brand and your brand are aligned—in visual aesthetic, in values, etc.
In your decision, consider:
Influencer's follower count
Influencer's engagement
Influencer's other partnerships
Your brand's audience
Your budget
Not to mention, you have to think about your goals:
Do you want to be more visible?
What about more conversions?
Maybe you'd like more user-generated content?
Or you're trying to get more reviews?
When you work with us, we do all of that hard stuff for you. We meet to understand your objectives and then write a crystal-clear creative brief that targets the right influencers. We deliver a list with all the details and you decide who you like. And then we handle everything else after that, such as…
Let's Schmooze!
Check out our blog posts on influencers