Advertising
First things first: marketing and advertising aren't the same. Generally speaking, marketing is the process of promoting products or services to people who need them, and advertising is a specific marketing tactic that involves paying for promotional space, such as social ads and billboards. Make sense?
As a full-service marketing agency, we're not only experts in advertising, but we also understand how your ads fit into the bigger picture. As we've said (many times) before, it's all about strategy. Our ads team will spend your dollars wisely, conducting "high-velocity A/B testing" across various channels to determine the most efficient and effective ad approach. From there, it's all about optimizing the creative based on the data. (Hey, it may sound boring to you, but we love it!)
Whether you're ready to play the long game with Google Ads or dip your toe into ads with Meta, we're ready to "kick ads" and take names (for your database). Why not see what we're all about by booking a complimentary consultation?
Elevate my ads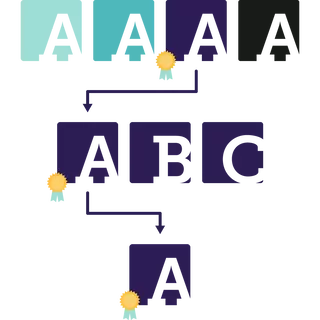 Get to know the types of ads
Search ads
We are living in a digital world, and search ads are the digital girl. Placing ads on Google Search ensures you're at the top of the 8.5 million daily searches, instantly putting you in front of fresh new prospects. Our team is certified and trained in Google, Bing and other search platforms. Through targeted keywords and expert placement, we'll make sure your brand isn't lost in the (search) sauce.
Social ads
Chances are you're one of the world's 4.9 billion social media users, so you've seen a social ad. As a business, social media is the place to start an ads journey. For better or worse, social platforms such as Facebook, Instagram, TikTok and Twitter already have users' data, so running ad campaigns on those networks require little to no learning period. You can target the right people at the right time in a place where they already are—and with a small, smart spend. It's a no-brainer.
Content ads
Have you ever read an article and seen blog posts "you may like" at the bottom? Yeah, you guessed it; those are ads. One of the most overlooked ad types, content ads are essentially articles you pay to distribute on relevant third-party sites. They're only placed on other articles with common content or themes, so the audience is already picking up what you're putting down.
Print ads
Print is not dead! Believe it or not, 77% of consumers say that they can remember a print ad better than a digital one. Not to mention you can combine print and digital ads for a super effective campaign. It's also a great reprieve from the thousands of digital touchpoints we're inundated with every single day. Let our graphic designers wow you with an eye-catching magazine, billboard or other print ad concept!
OOH ads
Marketing loves to throw around acronyms, and "OOH" is one you don't hear too often. It stands for "out of home." OOH ads are outdoor opportunities, from transit ads to posters to billboards. You may think that these aren't as common as other types, but just try to drive anywhere without seeing an OOH ad. These traditional ads are here to stay and offer a fantastic way to put your brand in front of the world.
Make advertising campaign magic
A great advertising campaign can mean the difference between your brand taking off or falling flat. Our goal is to optimize your data and dollars to incite action in your audience. It's easier said than done, but it's what we do. Let's discuss whether a digital or traditional ad campaign is right for you and then develop an engaging creative campaign strategy that sets you apart from your competitors and centers your audience's needs.
Don't worry—we won't just give you a strategy and hang you out to dry. After creating your shiny new campaign, we'll go the extra mile to put it into action. From creating collateral, copy and graphics to tracking the data (and everything in between), we're here for the long haul.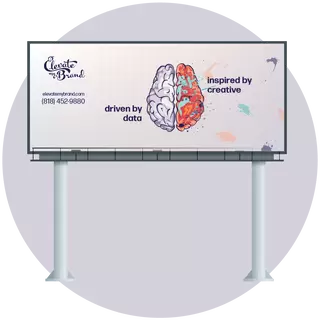 You already have a ton of marketing data (that you probably haven't looked at in a while). Let us use that data to inform your next marketing initiative! We've developed exciting advertising campaigns to elevate our clients' brands and we can do the same for you. Contact us today to give your company the spotlight it deserves.
Get started