Branding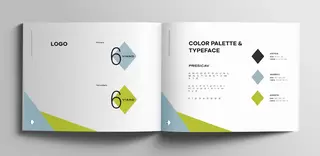 Good branding is good business. Your logo should be able to tell your story at a glance, but a logo does not a brand make. Your brand is your identity. A "brand" lies somewhere between who you say you are and who your audiences say you are—which means it's everything.
And who best to trust with building your brand than an award-winning branding agency with "brand" right in its name? With seamlessly interwoven digital marketing and design expertise, this badass branding studio can transform your vision into a strategy that carves out your niche in the industry and connects you with your ideal audiences.
Elevate my brand identity
Getting to know you
A brand tells others who you are, so our first step is for our team to get to know who you are too. We build dynamic brand experiences by learning about your business goals, your value propositions, your company culture and the target customers in your market. As we get to know you, we'll construct buyer personas and craft detailed messaging plans.
An integral part of this process is our Roadmap. We use proprietary listening software to monitor your brand, your website performance and your social media performance, as well as your competitors, and then develop go-forward strategies aligned with your goals. We're the experts, but we can't form expert opinions without the data.
Getting to know your market & audience
Branding is about relationship building and identity management, which means it's a two-way street. It's as important for you to get to know your audience as it is for them to get to know you. Thus, a critical first step in branding is market research. Depending on the size and scope of the project, and how much audience data you already have, we will either handle in-house competitor research and surveys or reach out to one of our B2B or B2C market research partners to conduct detailed focus groups, interviews, digital data collection and more. We also recommend conducting audience surveys at least once or twice a year. Your audience changes, so if your messaging doesn't change with them, then you're speaking to an audience that doesn't even exist anymore! Check out our case studies for a taste of our marketing research.
What goes into a brand book
Once we know who you are, our creative studio turns your vision into a logo, a color palette, typography and more, all of which shape your brand aesthetics. The visuals are only the start, though. From there, we establish a content strategy and take a deep dive into your audience segmentation so we truly understand your customers' values and motivations.
All of these factors are compiled into a brand book. It's your business' bible. Any agency or employee should be able to read your brand book and immediately know who you are, what you do and why you do it. In a way, it's a training guide on how to perfectly represent your company. This kind of consistency is key because your audience is loyal to your brand. If you misrepresent that brand, you may damage that hard-earned loyalty.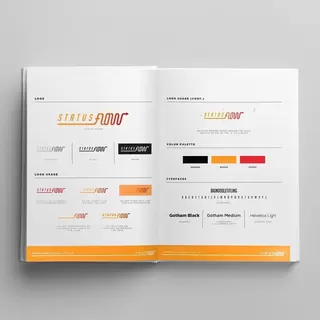 Your complete brand book may include:
Logos & usage guidelines
Color palette(s)
Typography & visual hierarchy
Imagery
Mission, vision & values
Taglines
Language & tone of voice
Perspective in print, website, social media, etc.
Demographics
Psychographics
Audience personification
Audience engagement strategies
Sample content and collateral
Style guidelines
Trademarks and legal protections
At Elevate My Brand, don't just talk the talk; we walk the walk. We plan, design and execute beautifully branded campaigns both online and offline. With in-house experts and a massive network of trusted vendors, we can do it all. We also work with any graphic designers, web developers, photographers, printers or other marketers you bring on board. We speak geek, and we play nice in the sandbox with others.
We work with companies of all sizes, meaning we can create brand identities from scratch for emerging startups and refine specific brand details for established companies. Contact us and let's gush over your brand and how we can elevate it!
Get started