Content Development
Content is something we all know but find it difficult to describe. So when we say we're a content marketing agency, we get a lot of blank stares. Let's start by breaking it down.
Content is any type of print or digital media you share to connect with your audience. That includes everything from website mission statements to webinars, pamphlets to speaker presentations, and photography to promotional emails. Let's put it this way: social media and website are the delivery channels, and content is the actual delivery. Make sense?
As a full-service marketing agency and marketing consultancy, we pay special attention to your brand identity, including your voice and values, and develop creative and innovative content that resonates with the right people in the right way on the right platforms. It's a lot to handle. Good thing you came to us!
Elevate my content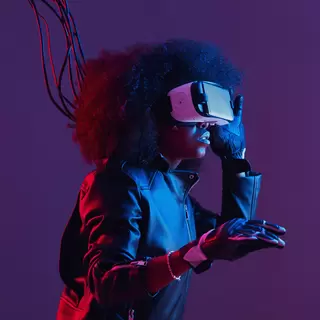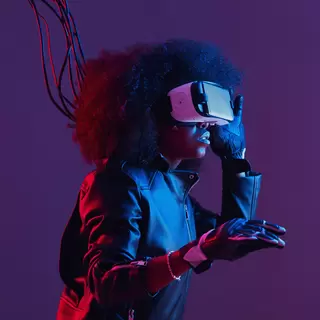 Content is king queen
When most companies think "content," they think "blog," and that's a great start! Blogging is one of the most inexpensive content marketing methods and one of the most powerful search engine optimization (SEO) strategies. This is true across industries and markets. More than 81% of online consumers trust the information and advice they find on blogs, and over 46% read one or more blogs daily. So why do only 33% of B2B companies publish blogs? No idea! (Don't be one of those companies.)
Another critical type of content is video. Did you know that the second largest search engine is YouTube? Seriously. When you create video content, publish it to YouTube and then share it on your site with a transcription, you're getting a two-for-one: a video that plays well with the #2 engine and written content that plays well with the #1 engine. (We all know that's Google.) Plus, video is essentially digital face-to-face, and you can't beat face-to-face interaction. In this way, video builds brand loyalty and establishes trust in ways that written content simply can't.
Other types of content include:
Books and ebooks
Case studies
Comic strips
Emails
Infographics
Games
Memes and GIFs
PDFs
Photos
Podcasts
Presentations
Quizzes and surveys
Reviews
Webinars
Whitepapers
Worksheets
& more
The value of video development
Video is not only the future of digital marketing, it's the present. According to Oberlo, over 50% of consumers want more video content, which is why almost 90% of marketers use video to promote their brand. Creating video content is easier said than done, though. It's more time intensive than designing a static social tile. But, good news: we have developed strategies for brands at all stages to build video content at scale, whether you're a small business recording vlogs (ask us about a "shoot-a-palooza!") or a blue chip brand building a library of professional b-roll.
It's also important to note that it's not only about the size (of your video cache), it's about how you use it. Our team is adept at multitasking the you-know-what out of your video content, breaking it out into bite-size pieces to disseminate across web, social, ads and more. It's incredibly important to host that content on YouTube, the world's second-largest search engine. In short, video development is an investment, but it's the best content investment you can make.
Ahh, a breadth of fresh flair. Are you ready for a team of creative content marketers to design and ideate your next campaign? Weird! We're a team of creative content marketers that's ready to work with an amazing brand! Sounds like a match made in heaven if you ask us.
Get started