EMBiz: How to Pick an Influencer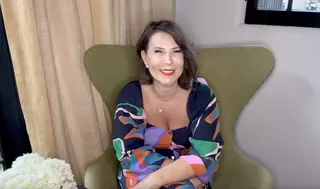 Laurel Mintz
How To Pick An Influencer
Which Influencer Is the Right Fit for You?
Hi everyone, Laurel Mintz here with Elevate My Brand. We got such a great response to our downloadable PDF about how to pick an influencer that I thought I should come on here and share with you a bit about how to do it, IRL.
First Steps
So, obviously, as with anything we talk about, we always want to start with a budget. We want to be very clear what influencers we can afford and which ones we can't. Then you want to create a creative brief, so a very simple outline of the expectations, maybe a little bit about the brand that the influencer will be supporting, but don't go into too much detail. One of the hardest things is to have balance between the brand having control of the content, and the creator having free range to do what they do best.
Utilize Influencer Aggregation Platforms
The other option other than doing one-off influencers or building out your own list is, of course, using influencer aggregation platforms. There's a ton out there and what you wanna focus on more than anything is engagement rate. That is the most important thing. The numbers don't really mean anything and people fake the funk on those, so we recommend searching influencers via a previous sponsored post and really getting things moving that way first. And then those are the steps to build out a really smart, influencer marketing campaign.
Free Consultation