What You Need to Know About Going Viral on Instagram
TL;DR While it's rare to "go viral" on social media, Instagram has given users some useful information about how their algorithms share content with users.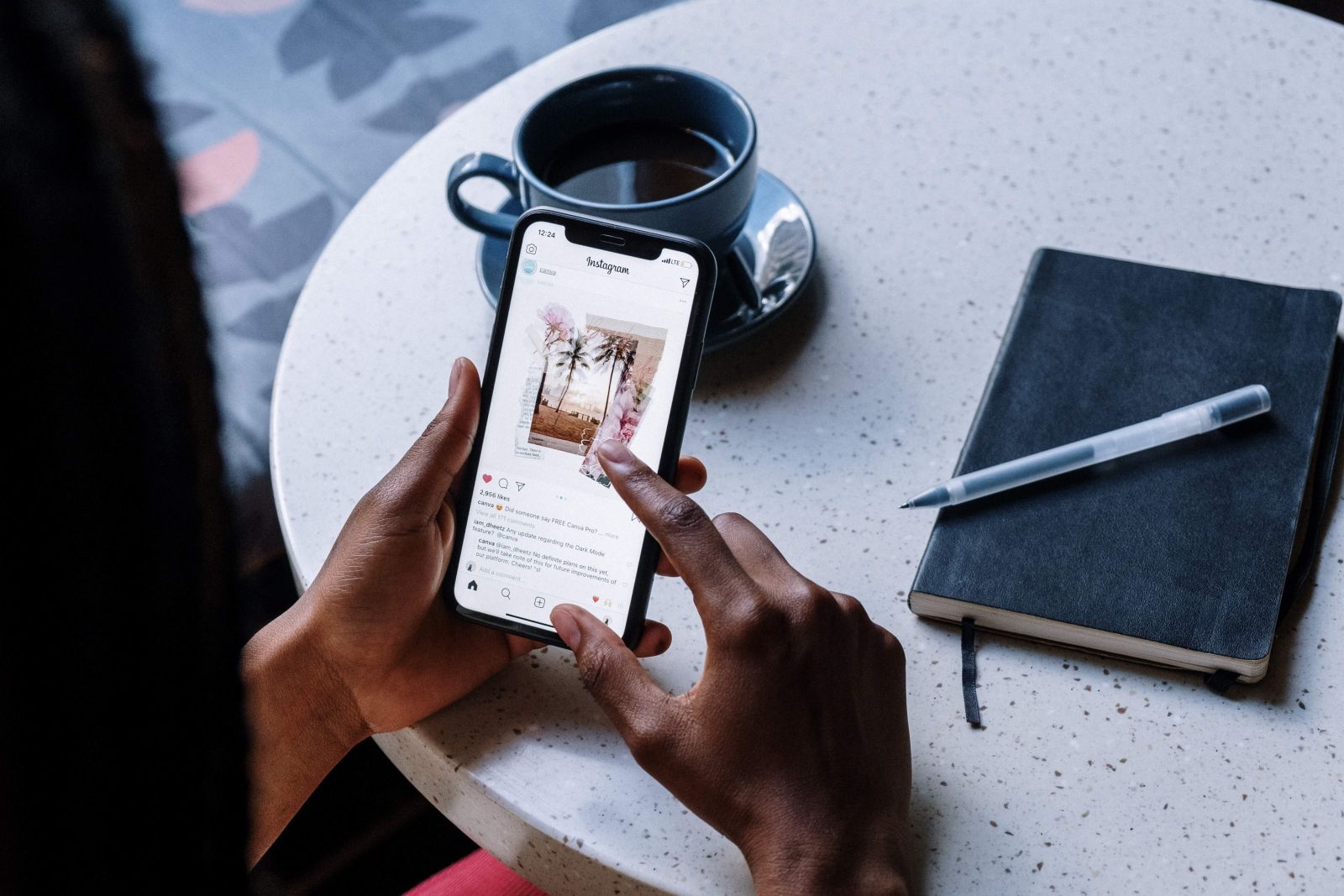 Instagram recently published helpful new info to educate businesses, creators and influencers on how the app works. In the blog post, author Adam Mosseri, Facebook's Head of Instagram, answers questions about how to be seen and discovered, how to understand the algorithms, and how to rank better in feeds. The post also sheds light on what Instagram deems worthy to "go viral."
If you want to crack the code on Instagram and elevate your brand on social media, we definitely recommend you read the full post. In the meantime, we'll break down some of the top points and focus on what Instagram deems worthy to go "viral" since going viral is on everyone's wish list.
What It Means to "Go Viral"
A quick Google search tells us that "viral" can be associated with an infectious disease—ahhhh!—or it can describe "an image, video, piece of information, etc., that is circulated rapidly and widely from one internet user to another." Since we're marketers and not scientists, we'll be discussing the latter.
How does Instagram decide what's viral?
Instagram uses a variety of algorithms to personalize a user's experience based on personal preference or "signals." When you scroll through your feed, posts from family, friends and pages you've engaged in the past will appear first. How much time you spent on the content (e.g. clicking the profile and scrolling through, liking a picture, commenting, etc.) will affect how much higher the content ranks than others (e.g. liking and commenting on your best friend's cat pictures will rank that friend or similar interests higher than others). This is one of the many ways Instagram studies user experiences and creates a space that is tailored to the individual.
Clicks, comments, shares, etc. serve as KPIs—Key Performance Indicators—the platform uses to tailor content to the right audience. Good KPI performance will attract new impressions, which leads to new followers, which leads to greater market share. Also, the faster you can grow your engagement, the more IG will share your content. In other words, the more engagement growth you get, the more engagement growth Instagram thinks you can get.
Where can users find viral content?
Explore is the designated area for Instagram's one billion users to discover new content. This separate feed is based on the signals Instagram gets from the user and the user's followers/following. To curate the Explore page, the platform looks at what your audience is searching for and what their friends are searching for and predicts what content will reliably get good engagement. Examples of these signals include: posts that have been liked in the past, interaction time with each post and a profile visit from that post. These indicators allow Instagram to find content and present it to the user; the more interactions or signals the user has the more personal it becomes.
For the most part, unless viral content was published by a page you already follow, it won't show in your feed. You have to visit Explore to see trending new content. The one exception is the newer in-feed Suggested Reels feature, which only shows currently viral Reels, which are "15-second multi-clip videos with audio, effects, and new creative tools." They're also the future of Instagram content.
How do I get my content to go viral?
First of all, it's important to know that going viral is a rarity, to say the least, and while there are actions you can take to make your content more viral-worthy, you can never strategize your way into going viral. That being said, knowing how to target the right audience with the right original content can make all the difference. In your creative process, always ask if the content you're planning to produce is engaging and relevant to the correct users. Also, remember that the chances of going viral with one piece of content per week is much less likely than going viral with 10 pieces of content per week, so content volume is also a crucial factor.
This same concept works for other social platforms as well. Whichever platform you're on, always, and I can't stress this enough, conduct an audience personification exercise. At Elevate My Brand, we conduct this exercise with our clients in our Creative Mindmap process, tailoring audience archetypes to each brand.
How to Create Viral Content
Make original content that's engaging, fun and memorable. This will help with the success of your social media growth in general and will give your content a better chance to go viral. If you aren't sure how to make that happen, that's okay, because we do. Let's chat about how to create a volume of high-quality Instagram content that builds brand awareness and, hopefully, lands you on the Explore page.
Sheria James, Account Executive
Elevate My Brand