LA Innovation Week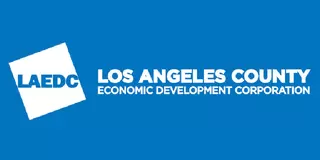 The challenge
"LA is having a moment." When we first sat down to discuss partnering with the Los Angeles Economic Development Council (LAEDC) for Los Angeles Innovation Week (LAIW), it was this phrase from visionary and Innovation Director Chris Rico that inspired and excited us to become involved. The task? Create awareness through a digital and social media campaign around a captivating month-long series of events across Los Angeles, hosted by different innovation sponsors and partners, with the goal of becoming the next SXSW or Art Basel of Los Angeles.
"When Laurel and her team signed on to my vision to create a massive, countywide innovation celebration, no one knew that it would grow to encompass 160 events over 22 days. EMB's excellence and dedication were instrumental in creating the juggernaut that is Innovate.LA. Through their digital marketing strategy and leadership we were able to achieve a staggering 43K hashtags used and 120 million total impressions for #LAIW2015." — Chris Rico
The results
We focused our efforts on a social media and advertising campaign, with a specific concentration on increasing event brand awareness and increasing LAIW ticket sales to LA locals. Initially, LAIW had a small digital following on Twitter, just shy of 700 followers, with no existing presence on either Facebook or Instagram. With less than two months to grow, our team put together a tailored strategy and immediately began advertising, developing and executing social campaigns, influencer partnerships and day-to-day operations across multiple digital platforms. EMB experts teamed up with several influential innovators throughout LA County, including Chris Denson of Innovation Crush and the team at California Technology Council, for radio and digital growth as well as content creation. Those strategic partnerships resulted in a collective 120 million digital impressions in that truncated timeline.
In just under two months, LAEDC blew its LAIW goal of 50 live events out of the water, ending the month with 160 total events, a 300% increase over original projections.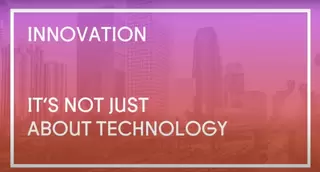 Increased Facebook and Instagram engagement by 10,000 interactions from the first month to the second month
Achieved a combined 100,000 social ad impressions on Facebook and Instagram with just five ads in a two-month period (the most successful ad set had a CPC of $0.33)
Reached 50,000 users via Instagram sponsored posts in only 10 days on a brand new account
Grew Twitter impressions from 7,000 to 60,000 in the two months prior to LAIW events
Facilitated 43,000 uses of the event's branded hashtag across all social platforms before and during LAIW