Why Improvisers Make Great Marketers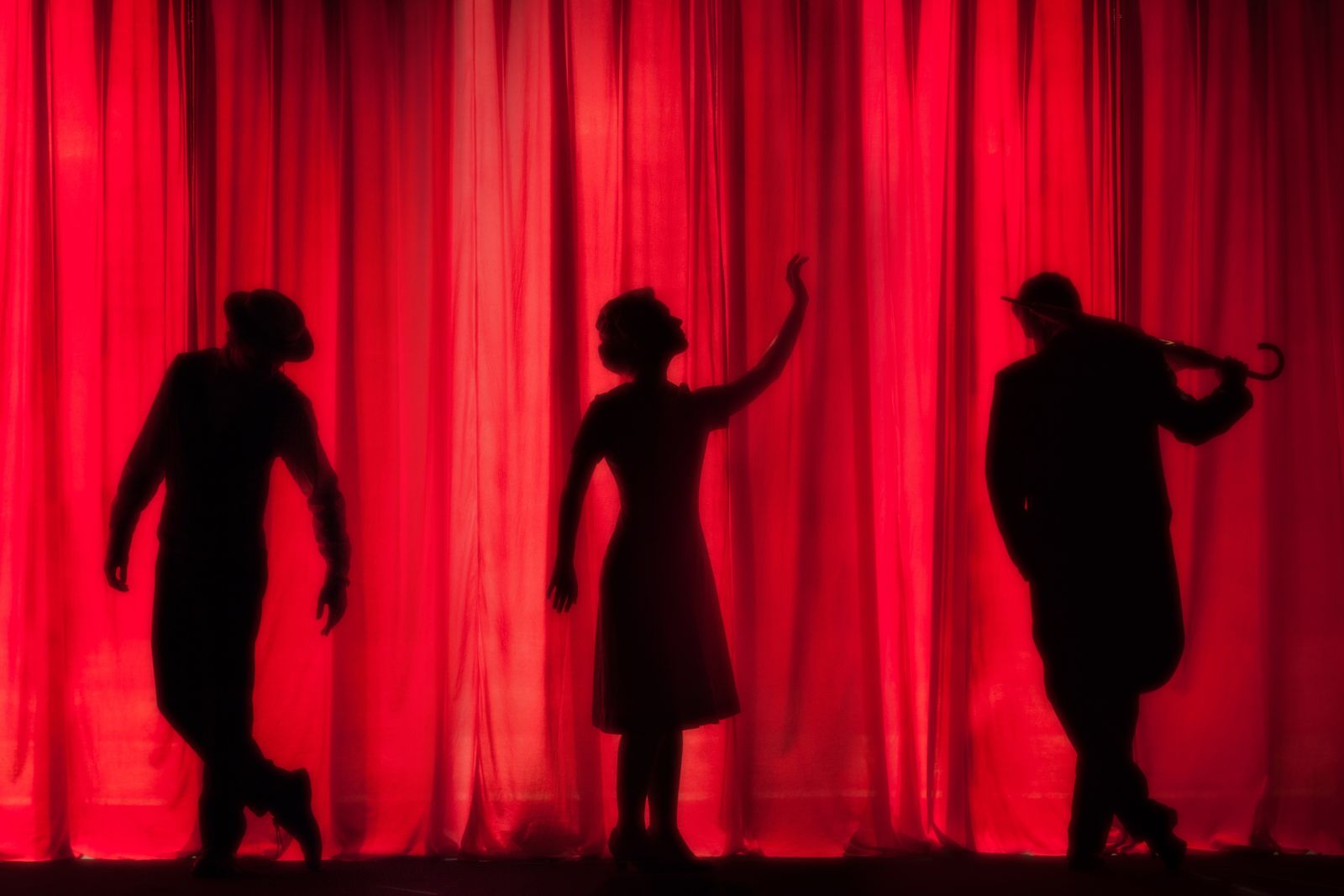 I've taken classes. I've attended conferences. I've watched webinars. I've done all the things. My marketing training has come from a lot of different sources—all valid and useful—but the one source that might surprise you is improv.
When I wasn't working in non-profit marketing in my mid-20s, I was performing with a professional improv troupe. I pursued that passion for a few years and even coached a bit for about six months. Best time of my life. But it wasn't until later that I realized what a massive impact the experience had on my abilities as a marketer.
Comedy and Your Company
Occasionally, businesses brought in our troupe to conduct team training. We'd lead their employees in a series of games that were designed to target specific skills relevant to the corporate atmosphere. We weren't doing anything groundbreaking, though; these types of corporate improv workshops have been a growing trend in the past couple of years. At Christmas this past year, I actually conducted a quick improv workshop with the Elevate My Brand team, and everyone loved it. Not only does it boost morale, it creates team cohesion and builds essential skills.
Improv Skills in Marketing
Each exercise in improv has success metrics (or KPIs). These aren't as easy to measure as, say, social followers or site traffic, since they're qualitative, not quantitative, but it's still important that everyone shares the same goal. And in each case, the goal is skill-building. There are four skills in particular that I like to target.
Teamwork
Strategic marketing requires teamwork. To do it right, you need what we at Elevate My Brand call a "pod," which is a team of experts that collectively have experience in every aspect of marketing. Every part of the marketing umbrella must come together to have a real, measurable impact over time. In improv, teamwork is absolutely critical too. If I had to boil improv down to a five-word definition, it would probably be "the art of shared storytelling." And what is marketing but collaborative and strategic storytelling for a brand?
Acting
You don't need to be an actor to be an improver, and you definitely don't need to be an actor to be a marketer, so why is this on the list? Well, acting is the art of embodying someone or something other than yourself. That's what we do as marketers. We need to be able to assume a brand's voice, assume its values and understand its audience in the same way an actor or improviser has to become a character.
Quick Thinking
On stage, five seconds can feel like five minutes. You have to be on your toes so the conversation feels natural and flows. If there's an unintentional pause, the scene can break down. To put it in terms of social media, if your brand doesn't post for five weeks, your audience will wonder what's wrong. Did your store close? Did you let employees go? And if a relevant event occurs in society and your brand doesn't respond, people may think you don't care or that you don't really have your finger on the pulse of the marketplace. Besides, when your client wants new creative, they want it, like, yesterday.
Comedy
Comedy isn't an appropriate tactic for every company or every marketing campaign. But that's not what this is about. When it comes down to it, comedy is less about laughs and more about fostering comfort by connecting people through shared experience. Every brand should be doing this. Create a community and continually share how your product or service impacts their lives. Why is the world better with your business in it? How do you make life more comfortable for people? How do you create cheer or bring people together?
Improv(e) Your Marketing
Not everyone at Elevate My Brand is an improviser, but everyone here understands the essential skills that bridge the gap between improv and marketing. We're always working to elevate our teamwork, quick-thinking and storytelling skills—whether that's through an improv workshop or a game of Jenga. See for yourself! Sign up for a creative brainstorm session today.
Cody H. Owens, Account Executive
Elevate My Brand