3 Tips to Help Brands Ideate Blog Topics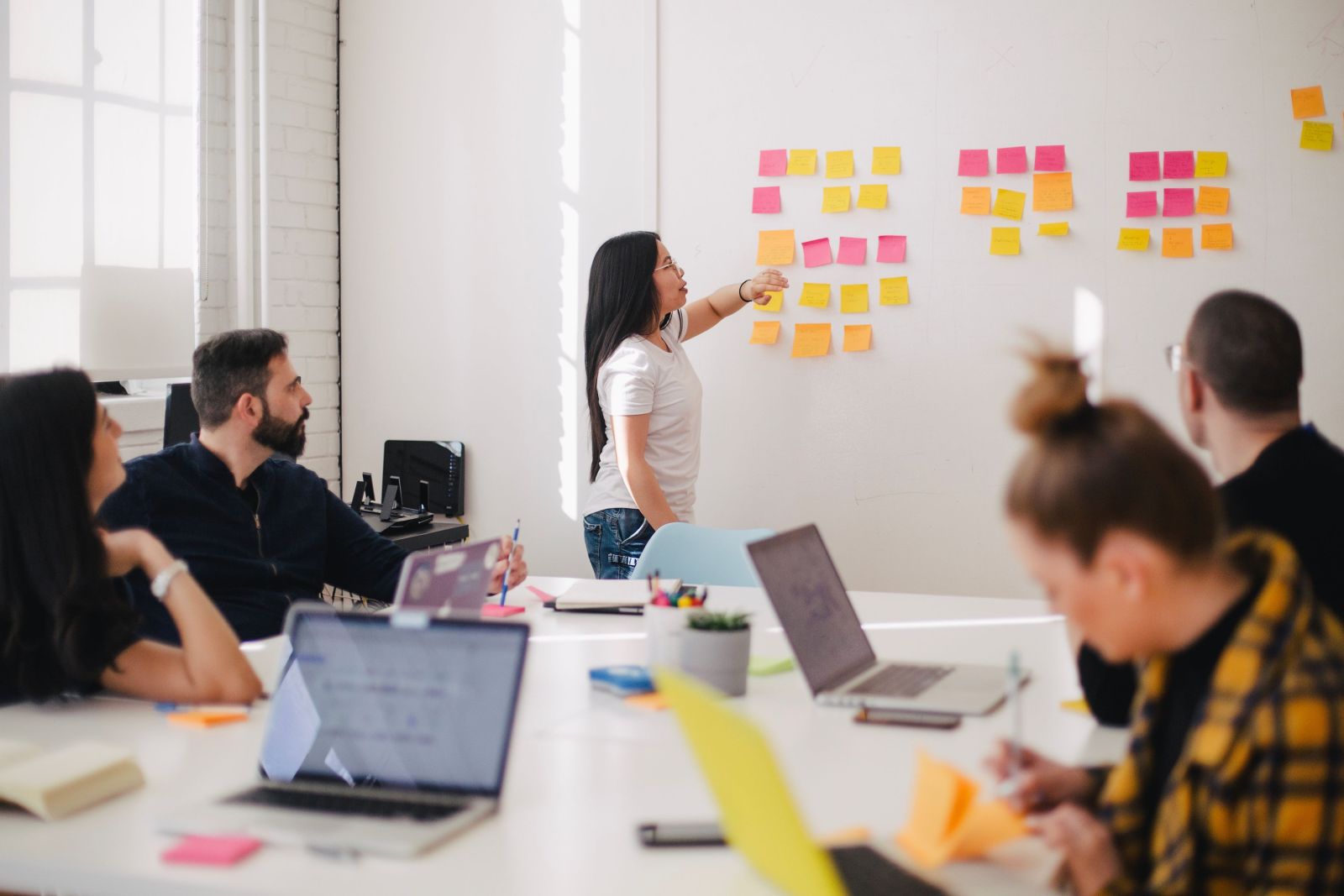 Most brands need to publish at least one to two blog posts per week. That's as many as 104 posts per year. I know, I know. It sounds like a lot, and you're probably wondering, "How the hell do I come up with enough blog content to write 104 blog posts?" Well, fortunately, we're experts in content marketing, and we have several strategies to help you develop more blog ideas than you even need.
1. Talk about the core competencies.
Use your blog to talk about your company's core competencies, values, vision, etc.—anywhere from the basics to the niche nuances. This is the most obvious source of content and the easiest method to populate your content calendar. However, there are some not-so-obvious ways to ideate.
One tactic I like to use is a content matrix. Draw a tic-tac-toe-type grid with at least five columns and five rows. On one axis, write each of your audiences, and on the other axis, write each of your products/services. In the corresponding square, write what about that product or service appeals most to that audience. Or, write a problem that the audience may have with the product or service (and, of course, a viable solution). Or, write a way that the product or service improves that audience segment's lifestyle. Or… well, you get it. The possibilities are endless! You can also switch up each axis for even more interesting topics for blog posts.
2. Consult the consumer.
You may think you know your brand best, but you only know half of it. Your brand lies somewhere between what you say you are and what your audiences say you are, so use your audience to ideate blog subjects.
Check the comments and reactions on social media to start. For some brands, social media has become a customer service tool, and in some cases it's the first line of defense. Personally, if I can't find a fast option on a business's website, I tweet them. If your consumers are confused, curious or cynical about something, then there's fodder for content. Ask yourself how you can address the issue in an enlightening blog post that you can then share on social as a response to similar concerns in the future.
This type of research and response tactic doesn't have to be only social, though. Take a deep dive into the form fills from your website. What's the most common question or concern? What do people want to know more about? Where is your content strategy's blind spot? To take it a step further, consider issuing a consumer survey that asks your audience what they want to know more about.
3. Monitor the metrics.
You have opinions, and your consumers have opinions, but opinions can be wrong or misleading. Numbers don't lie. That's why it's critical that you consult the metrics when populating a blog content calendar. Plus, not only can the metrics confirm or negate your opinions, they can also inform new content concepts based on real data.
Google Analytics is the go-to tool here. Dig deep into the data, and you're guaranteed to find some great tidbits. For one of our clients, we recently discovered that the number of men visiting their site nearly doubles in January. That's the perfect time to dedicate a blog post to the dads out there. Google Analytics can also show you audience "affinities," meaning the type of industries and topics your audience is interested in. If you sell plants, and you see that 15% of your customers are into home decor, write a blog post about the best types of shelving to show off your succulents.
Don't forget about the metrics on social media either. Use those Facebook Insights, Linkedin Analytics, etc. to your advantage. You receive 30% higher engagement on posts about the environment? Nice! Write about the sustainability measures your company has taken.
Brainstorm with our brand experts!
A lot of clients come to us saying, "Help! I don't know what to say!" but with a team of content marketing gurus by your side, there are limitless possibilities. We can turn almost anything into a blog post! Let's talk today about your digital marketing and blog strategy.
Cody H. Owens, Account Executive
Elevate My Brand