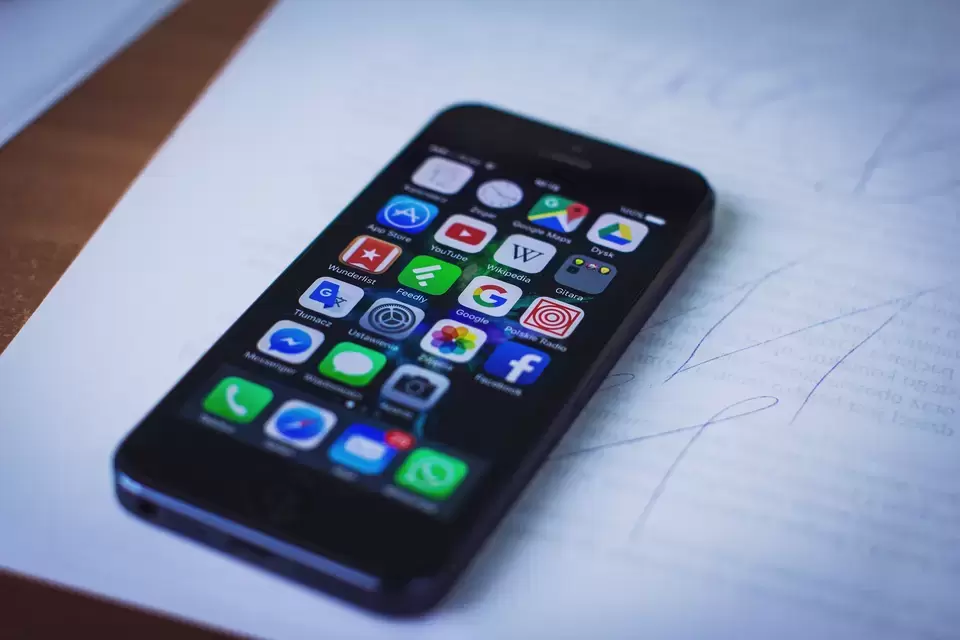 Which Social Networks Should You Be On? (Hint: It's Not "All of Them")
Just because something is available, doesn't mean you need it. Such is life, and the reasoning behind 'you want what you can't have'. The same can be said about wine, fast food, and those really cute shoes you found on sale, yet you still refuse to resist the temptation. The return on investment for any of those things, however, does pay off via instant gratification. Thanks to our daily influx of social media, instant gratification is almost like a new sense, we just need it!
When using social media in a business sense, engagement and notifications from your content have the same effect. More = better, but with so many social networks and so little time, burnout can happen. Or even worse, silence on one of your precious social network resources. You have to ask yourself which social platforms are the most beneficial to you, or your business. They can't all provide the same kind of instant gratification or value, because in reality you can't be everywhere all the time to engage, and you should invest the most time on the sites you know you will be sure to engage. So, which social network should you be using?
Facebook – The social giant, always growing and always changing. Most everyone can benefit from having a Business page or profile. It's essentially a digital business card. You can keep all of your business' contact information online and product or services information while still being able to update and engage with followers. Facebook ads are also some of the most affordable tools to keep n your social toolbox for growth and awareness, sharing your blogs, and collecting information about your target audience.
Instagram – Do you do it for the gram? This is a great tool for consumer facing brands or businesses. It's a way to tell stories, captivate your audience, and engage with them. It's also a great tool for brand recognition and awareness.
LinkedIn – LinkedIn is a digital portfolio. Although business pages don't have the option to interact with other business pages, it is a great tool for other professionals to discover your brand and connect. Premium and Sales Navigator can also be valuable tools for business development and connecting to people outside your personal network. Though LinkedIn requires a lot more time and strategy than other social networks, it can be worth the time spent to grow.
Twitter – Twitter is a great customer service tool that benefits all businesses. More recently, customers have been able to reach out to companies for customer service needs, such as tweeting a question directly to them or DMing personal information for troubleshooting. This is a much faster way of contacting large companies directly. This is also beneficial to people who travel a lot, find flight changes, hotel accommodations, or quickly find a place to eat based on other tweets or Twitter chats. Other great tools are Twitter Lists, which help companies that throw events or who share and write a lot of content, Twitter chats which can connect you with people across the globe who need your product or who can provide you with something, and of course, the Explore tab to catch up on news and what is trending in the Twitterverse. It's also beneficial to industry leaders since it's good for inspiration and content sharing.
Pinterest – As long as you put a timer on how long you are pinning...Pinterest is a great visual storefront. You can store products and services, testimonials or blog posts, and even pin what you might be looking for. It is also perfect for industries that need to share creative ideas, images of their creative concepts, connect with other creatives, and share ideas that fall in line with their business. Pinterest has been working hard to get out of the scrapbook/recipe book mindset and has even bumped up its advertising. It is still an especially great place to connect with the DIY community, good for cooking tutorials or recipes, mommy or lifestyle bloggers, and a place to share anything that can be consumed (food and beverage).
Snapchat (Or Instagram Stories) – Snapchat is great for events. It's an instant way to see what industries are doing to stay active in their community or just behind the scenes. It's also great for events because you can create filters or a geotag, which directs viewers to your place of business. Instagram stories are also beneficial for similar reasons, however, you can now think of IG stories as a place to post things you'd want to share with your IG followers, but maybe it isn't profile worthy, preventing you from cluttering your tailored feed. Quick sharing generated by either app is great for both B2B and B2B sharing, it allows followers to connect on a slightly more personal or behind-the-scenes level with your brand or business. Not sure which one to choose? It's simply a matter of preference or ease for the person managing your accounts and the types of advertising and analytics you may be interested in.
Reddit – Reddit is slightly more industry specific. It can be a place where people go to self-promote, but not necessarily create your own profile as you would in the other previously mentioned sites. It's great for social listening and understanding your audience better. You are able to find out what the people need/want and therefore, as a business, you can provide them with what they need if your resources allow.
Tumblr – Aside from a great meme generator and all around image curator, Tumblr is another great social media platform for listening. It's also a great place to showcase brand values and contribute content. Here you can share inspirational content and connect with other visual people as well as re-blog and partner with influencers and brands. If you are in an industry that creates things, then similarly to Pinterest, it's a great place to showcase your creations.
Youtube – YouTube is the number 2 search engine. Everyone can access YouTube or has their own channel. It is great for anyone and everyone who has their own products, wants to give testimonials or reviews on products, great for industry leaders, self-employed professionals, or even bloggers. It's important to tag content so your content is easily accessible.
That isn't close to being all the social platforms available but they are the most popular here in the US. Use this guide to help you better serve your time in the digital space. Don't waste hours adding content to a social media platform that won't benefit your business. This is important to think about because the more efficient you are in spreading brand awareness, the more time you have to focus on your customers, and the better chance you have of meeting their needs and providing the best value. If you want to know more about separating yourself from other competition in your industry, read a recent blog article of ours, Position Yourself at the Top.
Elevate my socials