The Ultimate Guide to Paid TikTok Marketing
TL;DR TikTok Ads is a new tool marketers are using to reach vast audiences on one platform.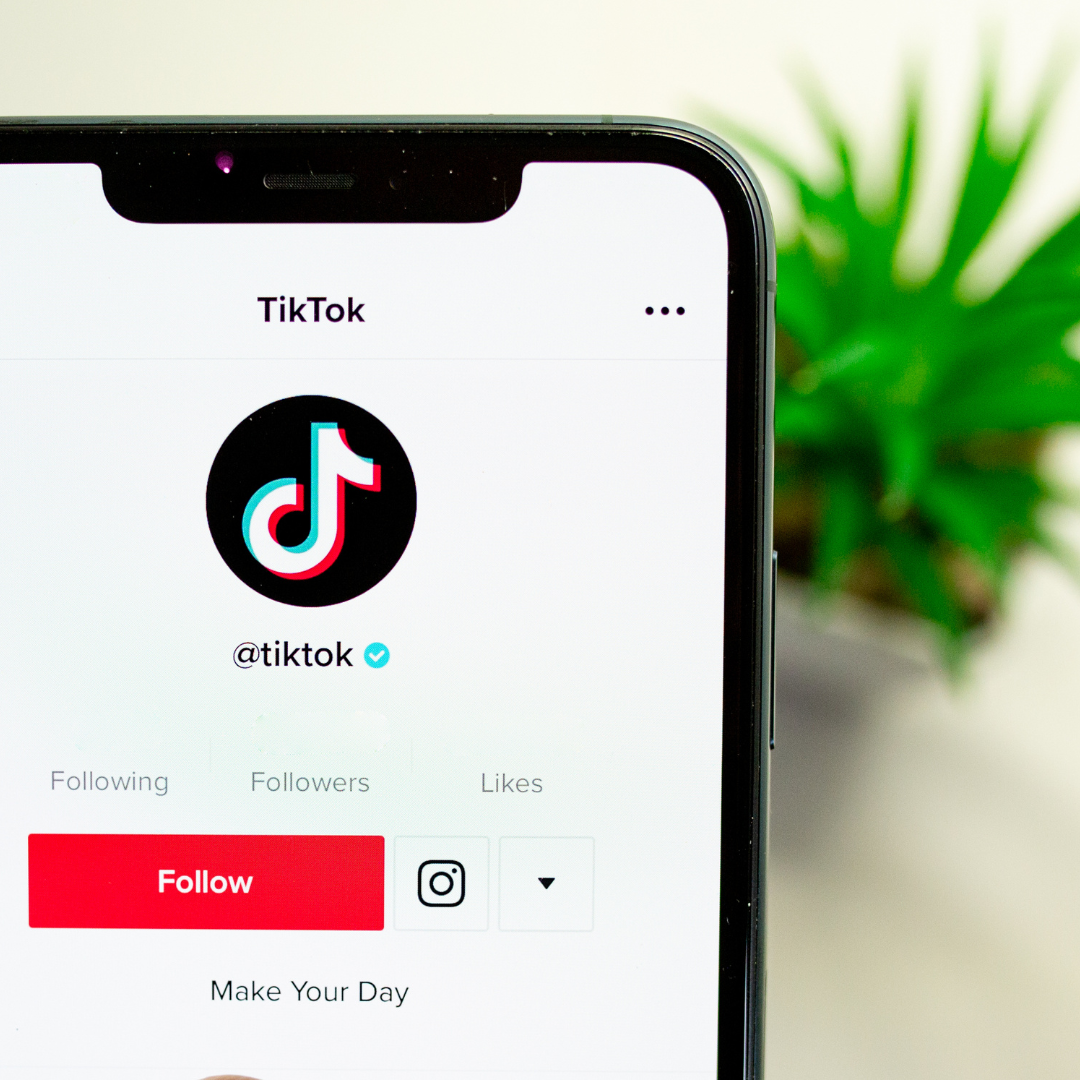 Over the past few years, more than 225,000 brands have taken advantage of TikTok's growing popularity to reach over one billion of the app's active users. With 1 in 3 users buying a product advertised on TikTok, this platform has become one of the most popular tools for paid social media marketing.
Whether you're a marketer or business owner, learning the nuances of an entirely new ad platform can be intimidating, so I've compiled all of my experience with TikTok Ads to share with you my ultimate guide to TikTok Advertising. Let's get started!
Should I Advertise on TikTok?
In 2019, TikTok started running display advertising, influencing a large rush of brands both big and small onto the app. Small- to medium-size businesses (SMBs) adapted quickly and learned to tell their brand story with short-form videos from their phones. Vintage brands that had largely relied on TV advertising took notice of the SMBs' success, especially on organic TikTok, and had to jump on the bandwagon. However, once blue-chip brands joined the platform, paid TikTok resulted in high conversion rates and helped increase brand awareness across several target generations.
If you're wondering, "Should I post ads for my business on TikTok?" here are three factors you need to consider:
Do you have the time and ability to educate yourself on how TikTok Ads work?
Do you have the capacity to be creative on TikTok?
Does your brand have the budget to create and distribute TikTok Ads?
If your brand can't answer "yes" to all three criteria factors, then you may want to consider trying out organic TikTok for the time being. Check out EMB's Ultimate Guide to Organic TikTok Marketing to learn more.
How to Run Ads on TikTok
Starting to run ads on new platforms can be confusing, so here's a checklist of everything brands need to create ads on TikTok:
TikTok Business Account (manage on mobile)
TikTok Business Center Account (only manage on desktop)
TikTok Advertiser Account (only manage on desktop)
TikTok Ads Manager (only manage on desktop)
Seems simple enough. Let's dive in!
How to Set Up TikTok Ads Manager
Even if you're not ready to run TikTok ads yet, you should set up your TikTok Ads Manager today so that you can get started when you're ready.
The first step you'll need to take when running ads is to make sure your TikTok account is set up as a business account. Even if you do not decide to run ads, your brand must use a business account or else you risk getting your account frozen or banned.
Next, you'll need to create a TikTok Business Center account through the TikTok Business Center. This account allows you to manage ad account members, partners and billing.
Lastly, once you're logged into the Business Center, create an ad account and open TikTok Ads Manager. You can now start playing around in TikTok Ads Manager and learning about objectives and ad types. You'll also want to familiarize yourself with TikTok's ad structure. They're organized similar to Google Ads. "Campaign" is the highest level at which you set your budget, goal and general theme. Within each campaign, there are "ad groups," which are collections of individual ads grouped by audience, bidding, content, etc. And within each ad group are your ads, the combinations of text and visuals that your audience will actually see on their app.
TikTok Ad Types
Setting your accounts up to run the ads was (believe it or not) the easy part. Now, it's time to take a look at the ad types and decide which one is right for you. TikTok offers six ad types that allow brands to interact with users in different ways:
In-Feed Ads appear as users scroll through their For You Page (FYP) feed. In-Feed Ads are the most popular ad format because they look similar to native non-branded posts. Features to note:

Users can engage with these ads via likes, comments and shares.
These feature a call-to-action button that links to a landing page.
They are skippable.

Spark Ads also appear as users scroll through their FYP feed, but instead of being created within the Ads Manager, these are videos that were created organically and then monetized later. Think of these like boosted Facebook, Instagram or LinkedIn posts. Features to note:

Brands can boost their own video or a creator's video.
These don't interrupt the user's scrolling experience.
These feature a call-to-action button that links to a landing page.

Brand Takeover Ads appear as three- to five-second videos or images on a user's FYP immediately after opening the app. Brand Takeovers are commonly used to engage users in a hashtag challenge or to lead users to a landing page. Features to note:

These ads offer a full-screen experience for five seconds and then turn into an In-Feed Ad.
Brand Takeovers tend to be more expensive because it is an exclusive ad format, meaning users won't see competitor ads for the whole day.

TopView Ads appear immediately after someone opens the app. TopView Ads are clickable and, unlike Brand Takeovers, can last up to 60 seconds. Features to note:

These ads offer a full-screen experience.
TopViews auto-play with sound.
These feature a call-to-action button that links to a landing page.

Branded Hashtag Challenges appear at the top of the user's Discover Page. Branded Hashtag Challenges are not traditional video ads but are commonly used by brands who want high user engagement because they invite users to create new videos using the hashtag. Features to note:

Brand Challenges include an on-platform landing page with a description of the challenge, rules, the sponsoring brand's logo and a link to a landing page.
These encourage user-generated content.
Hashtag Challenges have high potential for virality.

Branded Effects appear in the TikTok video editor as shareable stickers, filters and/or special effects. Features to note:

These encourage user-generated content.
Hashtag Challenges have high potential for virality.
When choosing your ideal ad type, it's important to think about your goals so you can increase your chances of success. In order to get the highest ROI from TikTok Ads, be sure to combine the right creative, ad type and advertising objective (awareness, consideration and conversion).
TikTok Ad User Targeting
TikTok's Ad Targeting is by far one of the most unique and extensive targeting features on social media today. Similar to other platforms, brands can target by:
Location
Gender
Age (*13+)
Languages
Spending Power
Household Income
Interests & Behavior
Devices
TikTok's Interests & Behavior targeting is something brands can focus on to maximize their audience match. This section is organized by data collected by users on their Interests, Video Interactions, Creator Interactions and Hashtag Interactions. Brands with the best targeting have a strong understanding of their audience persona and how they use TikTok. This is where organic TikTok comes in handy. Brands who engage with their audiences through organic videos can learn details about their interests and behaviors, such as the type of content they watch and the way they engage with content.
TikTok's user demographics show that 60% of the audience is female (40% male) and 60% of the audience is between 16 and 24 years old (26% are 25 to 44 years old). So, if you're trying to convince your boss who swears by billboards and radio ads to start advertising on TikTok to reach younger consumers, these should definitely be the stats you share. However, when it comes to targeting on the platform, it's essential to understand how diverse TikTok users and their interests are.
TikTok KPIs
Getting started on paid TikTok can be challenging, and you may not get the results you want on the first try. Don't worry—most other brands don't either. But that's okay, because TikTok metrics can teach brands a lot. Here are some of the best paid TikTok metrics to track:
Impressions - how many times users have seen an ad
Reach - the number of people who see the ad
Conversion Rate (CVR) - the number of people who take action divided by the number of people who see the ad
Click-through Rate (CTR) - the number of clicks your ad receives divided by the number of impressions
Cost-per-click (CPC) - the amount spent on an ad divided by the number of clicks
Cost per Thousand Views (CPV) - the amount spent on an ad divided by the number of video views
Cost-per-acquisition (CPA) - the amount spent on an ad divided by the number of actions (clicks, views, or purchases)
Cost-per-thousand impressions (CPM) - the amount spent on an ad per 1000 impressions
Engagement Rate - the number of engagements divided by the number of followers
Remember, results vary from industry to ad type to campaign objective, so a high CPC might actually be lower than the average for a similar brand's ad.
How Much Do TikTok Ads Cost?
The price of TikTok is dependent ad type, objective, billing event, bidding control, audience targeting, and creative. For example, for In-feed Ads, the platform requires advertisers to spend at least $280 on a campaign using a lifetime budget. (Most blogs will tell you the minimum spend is $500, but that's not true!) The maximum spend per campaign is $9,999,999.99, but if you have this budget, I'd recommend creating multiple campaigns to test creative performance.
If you're not ready for the minimum spend, the best place to start is either with a daily budget (minimum of $20 per day) or to use spark ads (minimum of $5 per day) ad spend.
Want to know how well your ads are performing based on your budget? Here are your markers:
Average TikTok Ads CPM = $10
Average TikTok Ads CPC = $1
If your metric results fall within this average, that likely means your ads are performing well for your budget. However, if your CPM or CPC is much higher than this average, you'll want to reevaluate your ad to increase budget efficiency.
Ok great, so we got the basic numbers down, but how does it work?
Similar to Meta Ads, TikTok Ads are auction-based, meaning that the amount you pay for your ad is based on competition. For example, a retail brand will likely have higher CPMs because there are a lot of retail advertisers on the app. Or, if you decide to run a Mother's Day campaign you might see higher CPC results because everyone and their mother will be running ads at the same time. Advertisers can also use a bid cap that limits the cost per result. For some, this can be a useful tool, but depending on the bid cap, you might be sabotaging better results.
Due to the auction, setting up a TikTok campaign will always be a bit of a guessing game, so it's crucial that you're tracking your metrics against the average baselines to determine how well your ads are actually performing.
How Brands Leverage TikTok Influencers
For brands who don't have the creative edge or knowledge of the platform, influencers are a great way to start advertising on TikTok. Considering 34% of TikTok users purchased products due to influencer promotions, leveraging the creator economy is a great way to increase brand awareness and conversion.
There are seven steps brands need to take when working with an influencer:
Put together a creative brief for the campaign.
Set influencer deadlines and due dates.
Select influencers.
Send contract and ship product (if applicable).
Review and approve content.
Pay influencers.
Activate, promote and repurpose content.
Simple, right? Well, not quite. Here are some answers to a few FAQs to make this process smoother.
Q: How do I find the right TikTok influencer?
A: Influencer campaigns that perform the best leverage influencers with high engagement rates. Many brands who decide to execute large influencer campaigns benefit from using influencer aggregator platforms like Aspire.io. These platforms allow brands to see influencers' engagement rates and audience demographics so that brands can choose the right fit for their own audiences.
Q: How can I make sure my brand has ownership over influencer content?
A: There are two types of influencer activations: influencer sponsorships/partnerships and content generation. With influencer partnerships, creators post branded content on their own page, while content generation partnerships allow creators to make content and release rights to a brand. If brands want content ownership, they'll need to include a clause in the influencer's contract.
Q: How much do I pay TikTok Influencers?
A: Influencer rates are commonly dependent on the influencer's following. For brands just starting out, our team recommends partnering with several micro-influencers because their engagement and conversion rates tend to be higher than macro and celebrity influencers.
When executed well, influencer campaigns can generate amazing opportunities for brands to reach and get to know their target audience better on TikTok.
Can You Help Me Run TikTok Ads?
If you made it to the end of this guide, you might be thinking "That was a lot, Gigi!" And you'd be right. Every social media ad platform has its own tricks and turns, and you're definitely going to have to put in the hours. But if you do FIOGID (figure it out, get it done), your brand is going to be thrilled with the results. And if this all seems like too much to take on by yourself, give us a call!
Oh… and follow Elevate My Brand on TikTok. We know you're on there!
Gigi Toma, Social Media Manager
Elevate My Brand
Contact Us