Nail That Interview With These Three Tips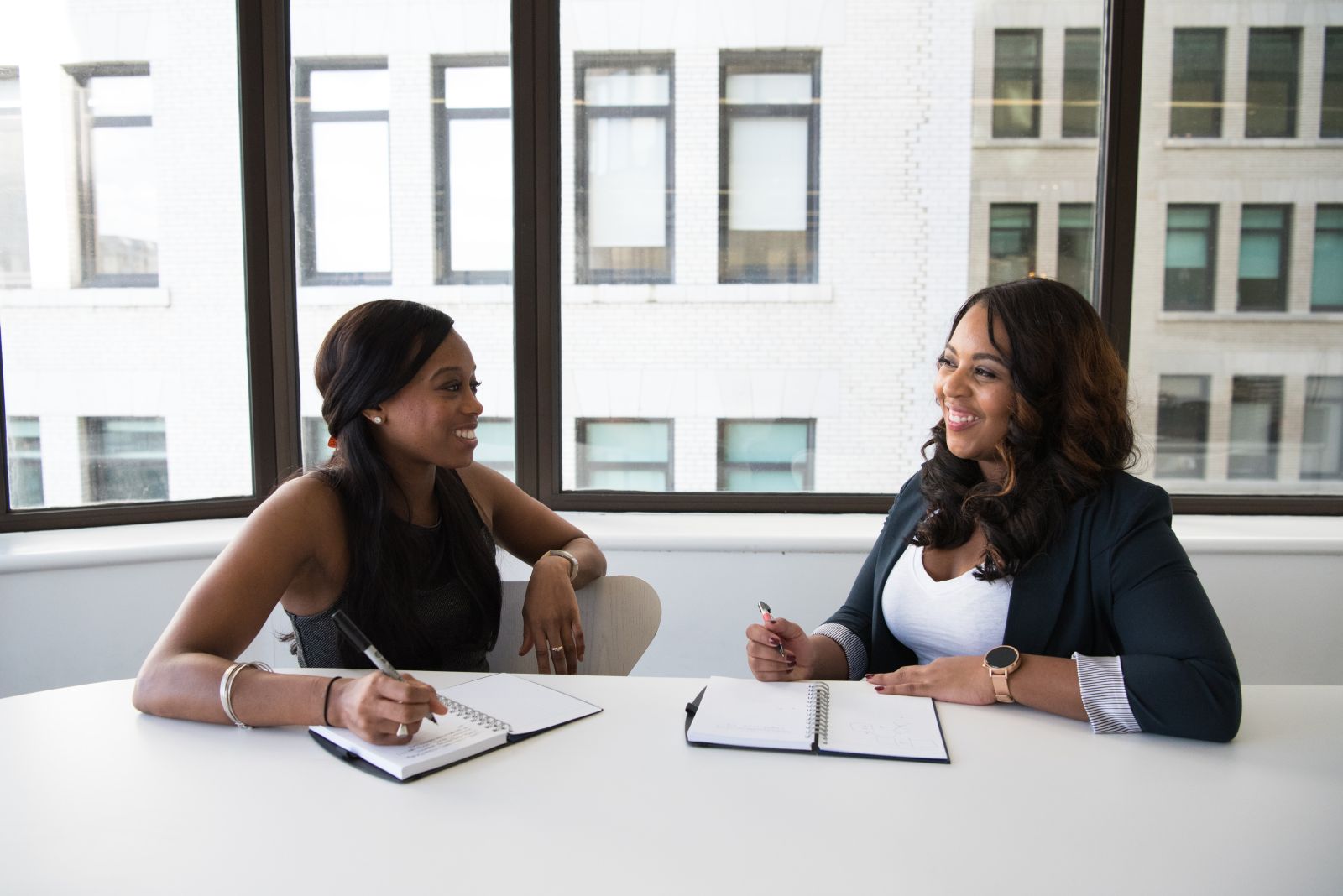 You walk into an interview, you answer a couple of questions and the company gives you a job. Simple, right?
Not really. An interview is more than a quick Q&A session in a business suit. There's more to the process than many people think, especially now when the job market is so competitive. You need to set yourself apart. I've had great luck with interviews, and I attribute that success to these three tips:
1. Do Your Homework
I don't know about you, but being prepared helps me keep my sanity - and it's helped out quite a lot in interviews. As soon as you schedule an interview, you should start your preparation journey. Begin by doing some research on the company. Do they have a blog or a vlog? Engage with their content to come up with conversation topics for your interview. Everyone loves a compliment. Show the interviewee you came prepared and are interested by commenting on something you saw on their site or in the press.
Prior to my interview with EMB, I was looking at our website and saw a vlog about how they hire team members. This video was a huge help in my preparation process. Not only did I get to see the personality of EMB by watching these videos, but I also learned of some of the questions that I might be asked during my interview.
Doing your research on the company is a great start. But don't forget this interview is about you. Odds are you've been interviewed before so you know the basic questions you may be asked. The first and most dreaded request that comes up in an interview is usually, "Tell me about yourself." Craft your answer to include who you are as a person while also touching on some major points from your resume. Draft your answers to basic interview questions and practice speaking them aloud. Have you ever had what you thought was a great thought in your head, but then when you spoke it out loud it made no sense? Your mind might know exactly what to say but it's extremely important to practice verbalizing your thoughts. Not only will this allow you to perfect your answers, but it will also help you be more comfortable speaking.
2. Make a Good Impression
As the saying goes, you only have one chance to make a first impression. Though it may sound superficial, the first thing your interviewee will notice is how you look. You should look presentable, but do what makes you feel good. I am most confident when my hair and makeup are done, I'm dressed up and I feel like a fashionable young professional. Confidence is key. If you're feeling good about yourself, others will see that.
Dress for the part. You've done your research on the company, so you should have a sense of the overall vibe. Does the company seem strict and conservative or are they more fun and creative? If it feels appropriate to do so, pick an outfit to show your creative side. You don't necessarily have to wear a black blazer. Add a pop of color to stand out.
You definitely don't want to be stressing the day of your interview, so make sure you give yourself plenty of time. Plan your route ahead of time and try to arrive around 10 to 15 minutes early. As a rule of thumb, you should always have a printed copy of your resume on hand. When I go to interviews, I like to come with a small folder with a notepad where I can take notes and jot down any questions I have.
3. Show Gratitude
Your interview may be over, but you haven't followed through until you've followed up. When you've been interviewed, it's always important to thank your interviewee for their time. Depending on the time of the interview, you should either send a thank you email the day of or the morning after your interview.
I always go the extra mile and send a handwritten thank-you note as well. I highly recommend doing this, especially if it's a smaller company and if you feel like you made a personal connection. The note I wrote to Laurel at EMB is still on the reception desk in the office more than six months later. In your thank you note, be sure to thank the interviewee for their time and highlight topics of interesting conversations you had during your interview. Show your gratitude and excitement for potentially working at the company. It's a great start to building a lasting relationship.
Carly Steinberg, Public Relations Coordinator
Elevate My Brand