In The Press: The 3 Best Ways to Engage Your Audience Using Instagram Stories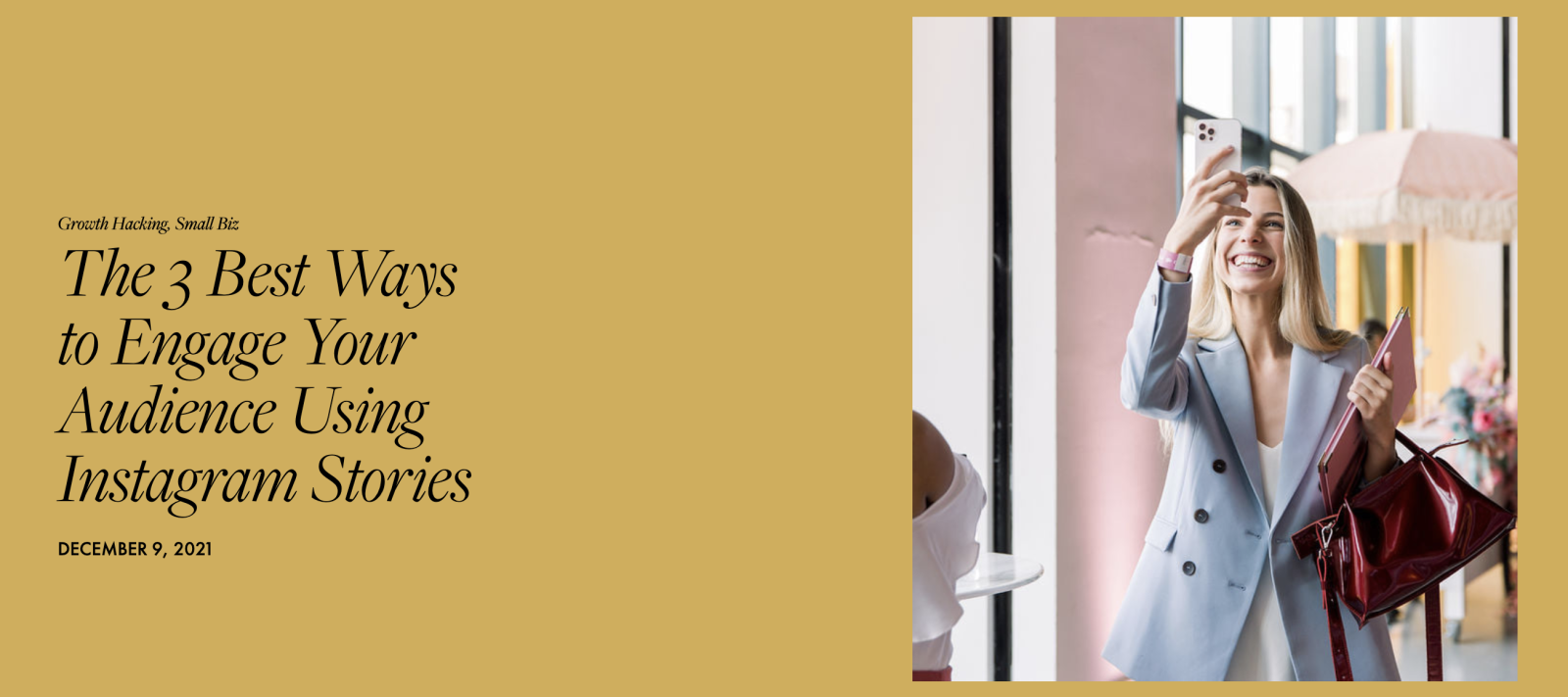 Instagram has changed quite a bit in the past few years, especially due to the new oh-so-fun ranked algorithm feed. From a consumer's perspective, most of these changes have made their scrolling experience more convenient. However, from your brand's perspective, it may have made it challenging to attain the levels of engagement you once had when the algorithm was chronological.
Read the rest of Laurel's article with Create & Cultivate here.