How Right or Wrong Were Our 2017 Marketing Predictions?
Elevate My Brand made marketing predictions back in 2017 about AI, AR, events, video and more. How right or how wrong were our experts? Survey says…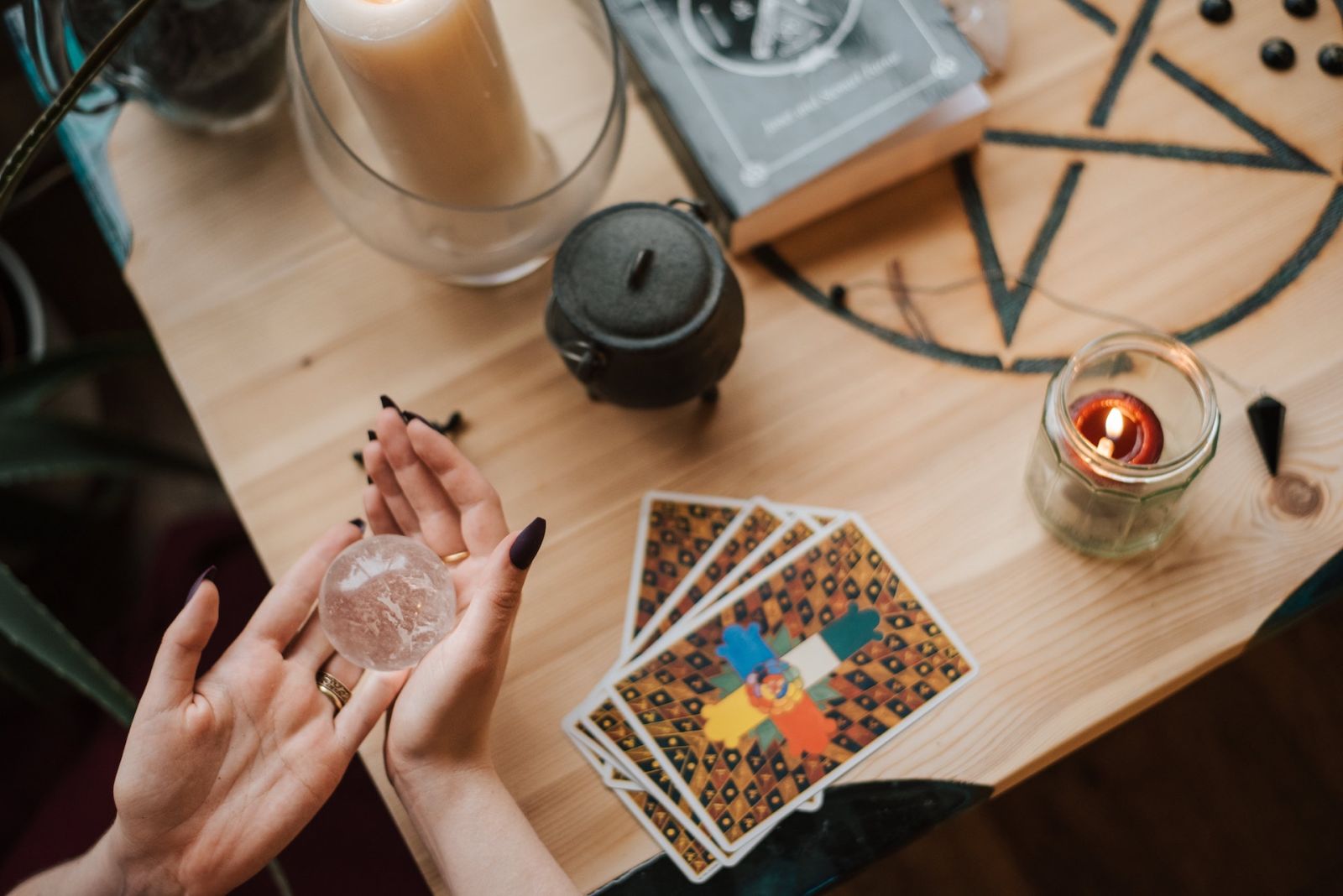 The year "covfefe" was created, massive investigations were ongoing, and global unrest was unfolding, 2017 was known for many WTF moments. It was also the year we found our voice in the form of #MeToo protests and helped each other when Harvey, Irma and Maria destroyed the southern U.S. and Caribbean islands. Collectively, we got a lot of things right and a lot of things very, very wrong.
At the same time, Elevate My Brand was making 2018 marketing predictions. Four years later, we're going to discuss how we did. So, let's take a trip down memory lane together, unpack these predictions, and make some new ones.
Flashback to 2017
Much of what we discussed in our predictions were seen as pivotal points for major brands and small businesses alike. Were we marketing psychics? Let's find out.
Artificial Intelligence
"Representative, REPRESENTATIVE!" We've all been there trying desperately to reach a human that can solve our problems, only to find that you were sent to another automated menu that was less helpful than the former. If you were hoping for some kind of reassurance that AI is only temporary, skip this paragraph because the age of AI is on a path of continuous growth. The good news, though, is that AI has come a long way, even since 2017.
According to Faruk Capon, a contributor with PM 360, roughly 4% of companies were using AI chat as means of communicating with new consumers or to interact with client needs in 2017. At that time, companies found value in an automated system that established shorter response times. Other companies, roughly 54%, had plans to implement AI chat by 2020—ugh don't remind me of that year. Of course, a lot has happened since 2020. We have seen exceptional growth of Artificial Intelligence due to the overwhelming need for company support and user interaction amidst a pandemic that has lasted for what feels like 5,428 years. In another four years, AI will certainly become even more realistic for consumers and valuable for brands, but nothing can replace human interaction.
TL;DR: we were pretty much right.
---
Pay to Play
When we say "pay to play," we're not talking about the 2017 movie starring Carissa Gabor and Jeffrey Husselman. We are talking about any marketing or advertising opportunities that require payment. Aside from the obvious—ads—we see this most often with awards or partnerships. "We'll include you in our Top 10 list for the low, low price of $500!" Nine times out of 10, the mentions you see online that you think are organic or earned media are actually pay to play.
Digital marketing has come a long way since its inception. When 2020 happened, companies had to ditch some of their traditional methods of the past and focus more on digital. In other words, "thinking outside the box" was a phrase to live by, not just another saying that gets tossed around like COVID when people refuse to wear masks. (Oop!) We are actively living in the data age, and whether we like it or not, allocating a budget to digital spend is one of the best moves you can make.
You can reach more customers whose niche interests align with your products or services, and you can grow your business exponentially. We predicted in 2017 that companies would need to strategize and allocate more budgets to digital ad campaigns. In 2021, that couldn't be more true. While we almost never recommend paying to play in public relations, If you're not putting money where your mouth is when it comes to ads, your company won't be found. Plus, platforms are making it harder and harder to grow organically, so unless you're a viral sensation, it's time for pay-to-play.
TL;DR: we were right.
---
Geofencing
If you don't know what Geofencing is, here is a short and sweet definition from Google: "the use of GPS or RFID technology to create a virtual geographic boundary, enabling software to trigger a response when a mobile device enters or leaves a particular area." In other words, it's targeting your marketing to specific geographical boundaries. Snapchat provides a great example of geofencing. As far back as 2014, it has allowed brands to create social media filters that are only available within certain virtual fences.
When it comes to marketing, Geofencing is most often used to trigger advertisements based on points of interest; this is one of the reasons why, if you're on vacation, you may see ads for businesses near you that you've never heard of before. Still confused? Well, let's say I have a company called Sheria's Toothpaste. I'm a small business owner and I want to target specific communities where people buy the most toothpaste. I would create a virtual barrier around these areas and launch ads that target those people's spending habits or interests, or include language unique to their location.
Source: Google Trends. This chart shows the search trend for "geofencing" between January 2017 and October 2021.
Geofencing was all the rage in marketing circles when we wrote our predictions in 2017, and it did grow some in popularity in 2018, but it never really took off the way we thought it would. In fact, by the time of this article, its popularity is back to where it was in 2017. Consumer privacy and security have become much more hot-button topics, especially with the rise of remote work in the pandemic and the introduction of laws like the GDPR, so I don't think people like the idea of being geo-targeted very much.
TL;DR: we were wrong. (Hey, it happens!)
---
Video
Let's be real: reading is great but watching content is the way to go online. Videos can create awareness in a way that separates you from the competition much better than a blog post. A 2021 study by Wyzowl shows that 93% of companies say video is an important part of their marketing strategy; this is a huge jump from 82% in 2017. That increase is reflective of the evolution of content and the COVID lockdown. YouTube was already the world's second-largest search engine in 2017, and since then TikTok has amassed 1 billion users a month.
So, we were right. Video marketing has grown and is only going to get bigger from this point, so it's time to pull out that cell phone camera. In 2017, we suggested tutorials and testimonials, and those are still two of the strongest types of videos out there. Other videos we see work really well are quick company updates, blog post teasers and Q&A sessions. Instagram Reels are soaring in popularity right now, and they're only 15 to 60 seconds long. Seriously, what's stopping you from vlogging?
TL;DR: we were right as hell.
---
Experiential Marketing
Is it possible to have a favorite technique when it comes to marketing? Well, I do and Experiential Marketing is the G.O.A.T. There's really nothing like going to a live event. The energy and electricity that flows is not something that can be replaced by the digital world. It's safe to say this particular form of marketing isn't going anywhere. Unless a worldwide pandemic shuts everything down… OH WAIT… that one year which shall not be named—again—for the remainder of this article. Yes, it's true the way we see experiential marketing now is a far cry from what it used to be, but the pendulum will soon swing back in the other direction.
With so much uncertainty, companies had to develop new plans of action in order to stay relevant in this space. We developed our DEEP (Digital-Experiential Event Packages) at the top of the pandemic, and they were super popular. Virtual events were a great option, but nothing beats the real thing. Eventually, of course, Zoom fatigue set in and companies decided to wait for the in-person experience once again. We're not there, but we've worked with a lot of brands to build event plans so they're ready to go post-pandemic—if there is such a thing.
People are itching for in-person events now more than ever before. It's time to partner with other brands, build vendor relationships and plan a branded experience. Experiential Marketing will be back in action soon and will remain a permanent fixture for the foreseeable future.
TL;DR: we were right, and then wrong, and then right again.
---
Micro Influencers
Influencer marketing has been around since 1760 but has evolved into a high-performing marketing niche where companies can create tailored campaigns and more or less pay for quality word of mouth advertising. The occupation as an influencer is relatively new in marketing years but has already grown a lot. Some colleges even have customizable courses where aspiring influencers can obtain a Social Media Influencer certificate. Being an influencer takes a lot of work, but it's also pretty lucrative. U.S. companies spent over $3 billion this year alone, and that number will hit $4 billion by next year.
Source: Google Trends. This chart shows the search trends for "micro influencer" (blue) versus "macro influencer" (red) between January 2017 and October 2021.
Needless to say, this form of marketing is growing and shows no signs of stopping any time soon. However, you don't need to pay the big bucks for influencers like Kim Kardashian anymore; even smaller influencers still get your brand in front of the right people. You don't need a million followers to be an influencer. In fact, the smaller the influencer's following is, the more niche their audience tends to be, which means more opportunity to tailor your message and convert your customers.
Companies want to see ROI. They want to convert your followers to loyal customers. That's it. So, whether influencers have 1,000 followers or 1,000,000 followers, they can cash in on this growing trend. It's the micro influencers with fewer than 50,000 followers, though, that seem to have the fastest growth right now.
TL;DR: we were so right.
---
Augmented Reality
Have you used an app to virtually try on new glasses? Put a new couch in your place to see if it's the right fit before you buy? Played Pokémon Go or Wizards Unite? If so, you know what augmented reality is. Augmented reality, or AR, is technology that allows you to superimpose digital information onto the real world through a device. In the past few years, AR has radically changed the way consumers interact with brands, from cosmetics to gaming to medicine and beyond.
AR decreases uncertainty, which is one of the biggest pain points in e-commerce. "Do cat-eye glasses look good on my oval head shape?" doesn't have to be a rhetorical question anymore. Download an app, and you can see for yourself. This is a great move, specifically for high-end retailers with app-building money and brands who want to sell old inventory. As we become more and more digital, AR is a key component to a smart CPG marketing strategy. This form of marketing will continue to grow and by 2025, AR will become the new reality.
Augmented reality didn't grow the way we thought it would in 2018, but boy did it grow in… nevermind. (I said I wouldn't mention it again.) It's projected to continue to grow more than we could've imagined in the coming years. A MarketsandMarkets Research report shows the AR market "was valued at USD 14.7 billion in 2020 and is projected to reach USD 88.4 billion by 2026." That's a 501% increase! So, yeah, you can say we were pretty right about that.
TL;DR: we were kinda right, and then we were really right.
Flash Forward to 2022
I know you're wondering, "How were they able to come up with such spot-on predictions?" Short answer: we're psychic. Long answer: our marketing experts know what we're talking about. Alright, so maybe the psychic part was a little bit of an exaggeration, but we can try to predict your marketing future. If you're ready to plan for 2022 and elevate your way into a successful future, call us today and let us take your brand from point A to point (EM)B.
Sheria James, Account Manager
Elevate My Brand