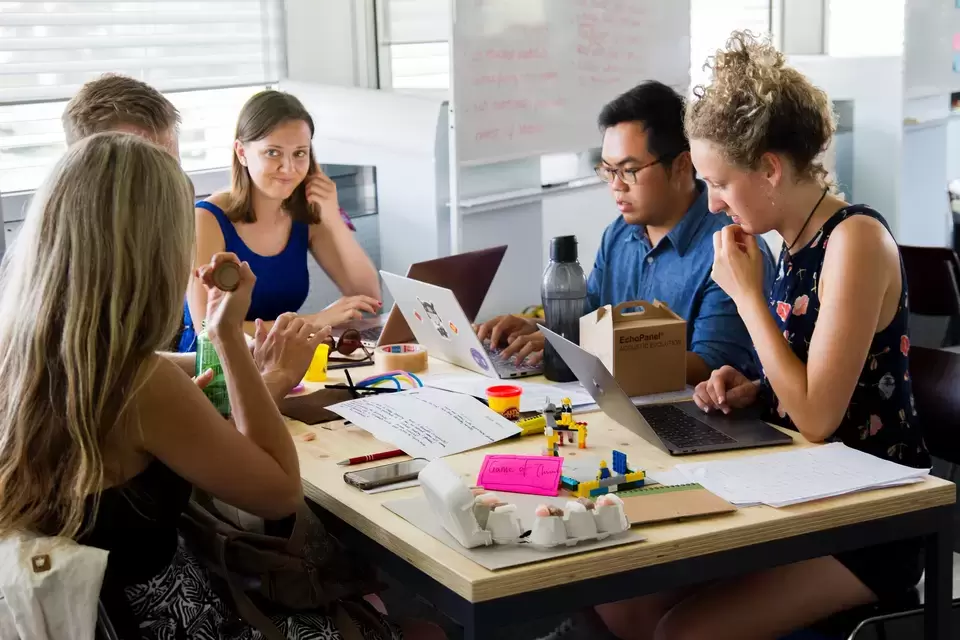 How (and Why) to Vet Your Team
Time is money, so why waste it with team members who aren't aligned with your company's vision and goals? While you can't always know everything about someone straight from a first impression, there are mechanics you can put in place to vet the right people to surround you day in and day out to create the best #workfam situation you can.
There are plenty of fish in the sea, and the phrase doesn't apply strictly to dating. When it comes to finding the right people to fill your staff roster, you need to consider more than just a candidate's résumé before offering him/her the job. In fact, you need to go further back and first set the foundation to identify what it is that makes a good team member for your company (let alone the role that they'll fill) before conducting any interviews or putting up any job postings.
What does someone need to be successful at your company? Do they need to have a certain attitude or personality? Do they need to have a certain level of experience, given the work your company does? Look to previous and current employees for example. Why might an employee have left? Why might you have let them go? Why are your current employees a good fit? Talk to them about why they like about working for your company. Identify the overarching qualities that meet your company's culture, and those that are completely misaligned, and use this a basis for the type of individual you are seeking.
Once you've established what's important for hires based on your company culture, you need to identify ways to see if your candidates meet that criteria. Incorporate questions into your interview process that speak to these needs. Ask questions that apply to the candidate's life in general – their hobbies, favorites, and personal goals – to see if they're aligned with your company vision. And most importantly, trust your gut. Take a look at the nonverbal indicators including their body language, the way they dressed, and what
materials, if any, they brought to the interview. Did they ask questions that aligned with your company goals? Did they interact well with employees while walking into and out of the interview? What was their follow up process like? All of these factors go into the decision making process.
Another thing to take into consideration is the amount of interviews and touch points conducted between an employer and a prospective hire. If you can afford it, we highly recommending hiring slow (more on this subject to come) rather than hiring for the sake of an immediate need. Hold more than just one interview. Involve multiple people across your team that would be working with this hire on a frequent basis and get their insights. Ask for references and have genuine conversations. Read through their previous work, if applicable. You can even go as far as to send a personality test, if that's your cup of tea, to see if this person is who they say they are on paper and during their interactions with you. The point is, you need to do what you need (without dragging things on for tooooo long) to make sure this person is a good fit for your company. While it takes time to hire, train and acclimate your new employee, starting the process all over again because things just didn't work out (that could have been prevented) isn't worth it.
Of course, you'll need to make sure this person's experience is where you need it to be just like any standard hiring process. Set and stick to the required level of experience you need. Know where you can make accomodations, and what skillsets are set firm in the sand for your candidates. Be very clear in your job description about what the day to day duties are, as well as the longer-term goals and projects. Be transparent with salary, benefits and time off in the listing to weed out candidates who aren't going to be a good fit, financially speaking. This is also a good vetting tool, as any candidate who asks you about salary or benefits clearly didn't read the job description or review it before his/her interview.
You can even go so far as to have them take technical tests, if it makes sense for your business and the role offered, to see how they perform under pressure. Just be sure to alert them of the additional time required in the interview to be respectful.
Be transparent in the interview. To sum things up, tell them exactly what you're looking for, both when it comes to meeting the company culture criteria, as well as their individual role.
Explain where you're at in the hiring process, and when you're looking to make a decision. Discuss next steps, if any, and what they might expect along the way. Being straightforward in your approach will not only create a sense of respect, but a desire to want to work with your company, as they'll appreciate your understanding of their own time and commitments.
Most importantly, as corny as it may sound, be yourself. With most Americans spending more time at work than with their own families during the week, having coworkers you can trust, enjoy being with, and genuinely like is of the utmost importance, and one of the reasons we here at Elevate My Brand enjoy our work so much! #workfam #goals
Think you have what it takes to be on our team? Send us your credentials!
Elevate your career