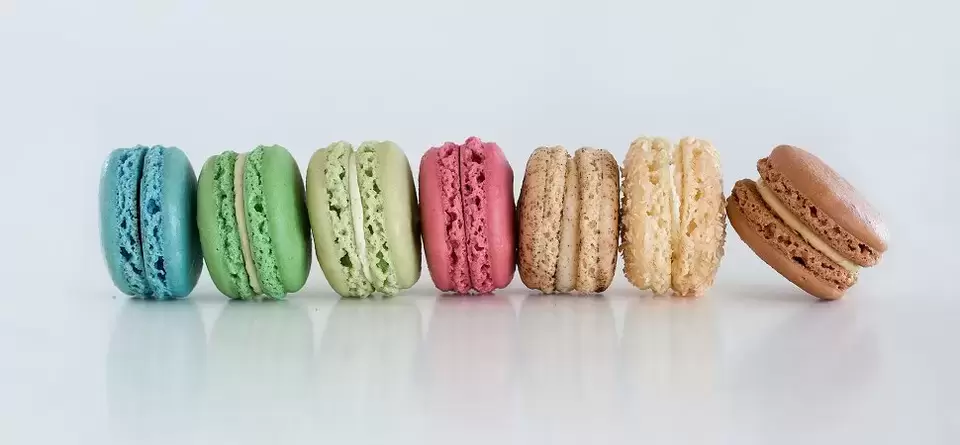 From Our Friends: Creating Opportunities for Immigrant Entrepreneurs
What started as a business plan to reunite her family has grown into a pastry empire with 50 locations nationwide. But what Rosalie Guillem is most proud of is creating opportunities for other immigrant entrepreneurs. She joins me to tell us what it takes to be successful.
LM: Let's start by getting a snapshot of you and the company.
RG: I am the co-founder and CEO of Le Macaron French Pastries. I was born and raised in France and came to America to create a better life for my family. My daughter Audrey and I created Le Macaron French Pastries together.
The business is an elegant, French patisserie that offers authentic French macarons and pastries nationwide. We have grown to 50 franchise locations throughout the United States and pride ourselves on the loyal following we have created, with guests traveling far and wide to our boutique-style shops in order to enjoy our handcrafted treats and luxurious ambiance.
LM: Why did you start this company?
RG: I had lived in France my entire life, but I knew I wanted to live in America. I really fell in love with the culture, the people and the opportunities Americans had. I decided it was time to leave France and I picked up my life and moved. I knew the distance between my oldest children and myself would only be temporary and that with patience and hard work, we could achieve the American Dream.
inlineimage
LM: Where did this all begin for you?
RG: Audrey and I noticed Americans often mistake the classic French macaron for another dessert--the macaroon--so we thought this could be our ticket to reuniting our family while treating the American palate to a true French macaron. We teamed up with highly acclaimed, French-trained pastry chefs to create the best macaron recipe that captured the spirit of French culture. After months of refining the recipe, we developed a business model that would allow my daughter and grandchildren to relocate to the United States and run the new family business. In 2009, Le Macaron French Pastries was born.
LM: What is your favorite part about starting this company?
RG: My business has grown to 50 locations, and the majority are operated by immigrant entrepreneurs. We gross over $11 million in annual sales and it's amazing to see the company I built bring success to others who have a similar story to mine. I always knew Le Macaron French Pastries would change my life, but I never knew the rippling effect it would have on other immigrants. They have become some of America's most inventive and successful business people, and it's humbling to know we have contributed to that.
LM: Discuss the aesthetic and branding of the company.
RG: Le Macaron French Pastries provides an authentic French experience for customers. Our goal is for guests to slow down and live in the moment by enjoying the simple pleasures life has to offer
We do our best to adapt the brand to stay relevant, so we try to incorporate popular flavor trends like matcha, Bailey's and bubblegum into our macarons. We also put a lot of focus on the appearance of our products and packaging. We want our branding to stand out and be memorable to those who see it, so we have created a "picture perfect" brand and make our desserts, logo, packaging and even stores "Instagrammable."
This interview was originally conducted for Inc. Magazine, read the full interview here.
Check out our other blogs