Facing the Beauty Battle: How Violet Grey is Changing the Beauty Experience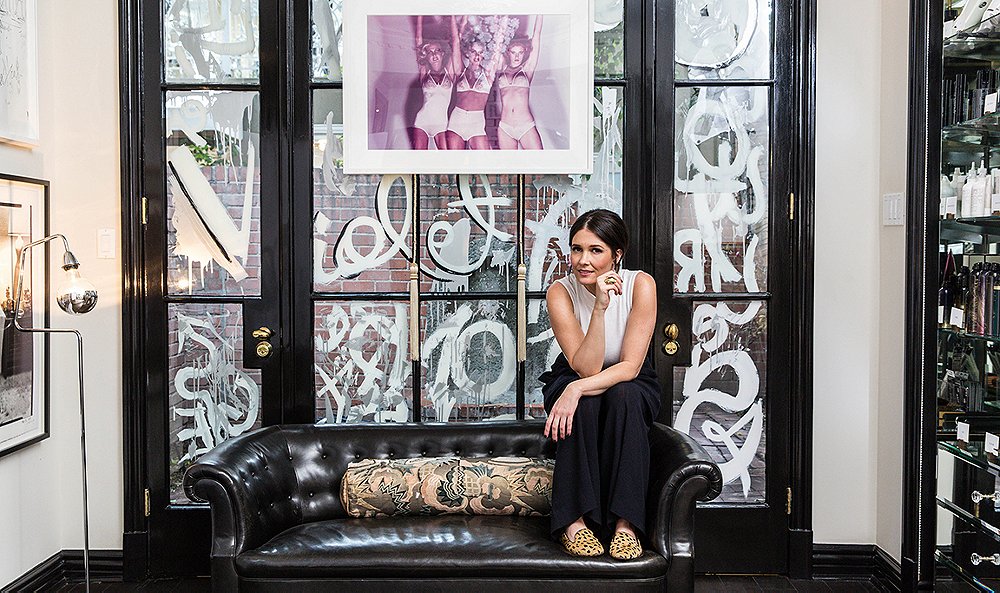 Online beauty editorials, have a high-end challenge on their hands, making their brand appeal to the masses. Is transporting customers into its glossy digital pages the right approach? Violet Grey is trying it. "We're in a very exciting time for the brand as we're redefining the category with a unique cross-pollinated business model. We're part content development, part influencer, part e-commerce, and part retail." Violet Grey's CEO, April Uchitel, told me over coffee a few weeks ago. April's pedigree in beauty is 25+ years strong. She was the Chief Brand Officer and founding team member of the digital shopping destination Spring. While its online store and stunning editorial is continuing to make its mark in the beauty industry, the brand is not without its challenges. "Aside from balancing the enormity of changing the beauty experience, people may perceive us as expensive or intimidating." That's where Violet Grey's Brick and Mortar store comes into play. "We've done a really good job of curating the best of the best in every category. You can just as easily walk out of the store with a great $29 mask or fill your cabinets with the newest priciest product coveted by Jennifer Aniston."
From L'Agence to Rachel Comey, to The Row, Melrose is the who's who of fashion avenues. As I parked, I found myself taking one last hopeful glance in the car mirror, making sure my outfit choice for the day was on point and polished. I was only here to buy a new shade of pink lipstick, yet, even before I approached the red door, I was intimidated.
Walking into Violet Grey's atelier was a pleasant surprise. I was instantly transported to the streets of Paris and greeted by an extremely knowledgeable and friendly sales woman. Whenever I had a product query, she knew the answer and was happy to point out what was new and exciting on the black lacquered shelves. I felt like an adult in a Parisian candy store, finding old favorites like Chanel's Rouge Allure Ink Matte Liquid in Vivant ($38) or discovering hero products like Vitner's Daughter Active Botanical Serum ($185).
I walked through every square inch of the store admiring all the stunning details. There was French script painted by artist John Ophella in the lounge area, a vintage Murano chandelier made of opalescent white flowers, a collection of Edith Head sketches, a vintage rug in soft violet and the French and chinoiserie pieces of furniture selected by renowned interior designer Bill Sofield, whose famously created glamorous boutique spaces for Tom Ford, Gucci, Giorgio Armani, Yves Saint Laurent, and Bottega Veneta.
As the sales women rang up my lipstick…and many other things, I felt inspired, empowered and right at home. Violet Grey has been a go-to online edit of mine for insider beauty tips, but its in-store experience forever sealed my fate. I'll be back to sit in Dean Martin's makeup chair for a one-on-one makeup consultation or to splurge on Dr. Barbara Sturm's $300 Hyaluronic Serum I can't stop thinking about.