EMBiz: What Are Sonic Logos?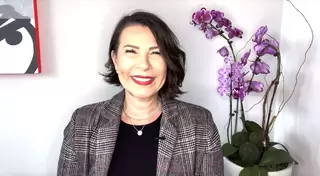 What Are Sonic Logos?
Laurel Mintz
What Sonic Logos Can Do For Your Brand
Hi everyone, Laurel Mintz here with Elevate My Brand. Today's topic is all about sonic logos. Now, you might think to yourself, "I have no idea what a sonic logo is. I've never even heard of this." But actually you have. If you remember going into the Netflix app and you get that "Dun Dun" that sound that you get when you go into the application, that is what is considered a sonic logo. And it acts just like any other logo. It's much like a color theory or color choice. It becomes associated with that brand.
Sonic Logos Create Accessibility
For Netflix, for example, it's a really great way for them to service the sight impaired because it's about accessibility when you think about it in that way. It's also very much about storytelling and creating a positive, reinforced experience with their audience. So the hope is that when you hear that noise, you get excited about the content that you're about to watch.
Sonic Logos Help Tell Your Brand's Story
Now not every brand is right for that kind of a logo, but it really does excite you when you think about how many different ways you can really brand yourself and storytell, and this is just another one of those tools that may or may not be right for your marketing toolbox.