EMBiz: The Two Reasons Why We Listen to Podcasts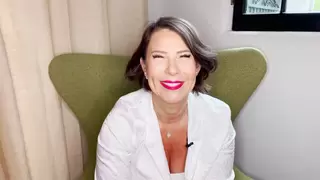 Two Reasons We Listen To Podcasts
Laurel Mintz
Hi guys, Laurel Mintz here with Elevate My Brand. Today, I want to talk about podcasts. For those of you who've been following us for a while, and thank you so much for doing so, you know that we have overcome the 200 podcast mark which is just incredible. We were so lucky to have this thought early on in the marketing career for Elevate and to be able to invite so many incredible guests - to that note if you have anyone you think would be a good fit please me send them our way, but today is about the whys of podcasts and why we actually listen to podcasts. There really are two main reasons: one is to educate and the other is really to entertain and to make sure that you're having a good time. So it's very important for you to determine if you're going to launch your own podcast or if you're looking from a PR and media perspective to get on other people's podcasts which of the that side of the fence you want to sit on. For us it's actually been - full transparency - a fabulous business development tool. That's initially why we created the podcast: in order to be able to reach entrepreneurs that we otherwise might not be able to get in front of and it has done just that for us.
Cross-Marketing Partnerships From a Podcast
If you already have a podcast, make sure that every episode is really intentional and shares little tips and tricks of knowledge. You can turn those into audiograms for social and of course making sure that whoever your guests are they're committed to sharing and promoting those podcasts on their channels as well. You know we love a good cross-marketing partnership and in fact we request that all guests sign a cross-marketing partnership agreement that outlines exactly how they're going to help support and promote. Because ultimately it does everyone better the more we get on board with promotion through different channels social and email marketing and so on and so forth. So for Elevate Your Brand which is the Elevate My Brand podcast - try and say that 10 times fast - for us it is really about entrepreneurial stories, tips and tricks, successes and challenges, and asking them how they Inspire others. Ultimately that's what inspires us and that's really our mission at Elevate is to support entrepreneurs and their journey. Also to make sure that you can see the transparency in their stories and that you know these are not overnight successes and there's some really great last that you can learn along the way

Why Start a Podcast
Podcasts have become the it platform over the pandemic. Although we're starting to see that trickle a little bit with people going back to the office; we'll see if that continues who knows. The biggest thing to note is why people would listen to your podcast - to really understand what value you bring to a podcast conversation and to build out either your content strategy accordingly or your podcast target list for you to be a guest on that is aligned with your vision and values for your company. There's a lot of benefits to starting a podcast as we said business development as a tool has been amazing for us and then of course you know making sure that these cross promotions are happening so that you are ubiquitous in the marketplace from a marketing and branding perspective. That's really why we did what we did other than of course our goal to share all these unique stories and messages with all of you. We hope that you've enjoyed them and if you are looking to get involved in more podcasts let us know we certainly can help.
Suggest A Guest