EMBiz: How to Stock Up on Content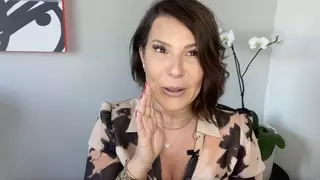 Laurel Mintz
How to Stock up on Content
The Power of Content
Hi everyone, Laurel Mintz here with Elevate My Brand. Today's conversation is all about content, content, content. If you've heard me speak on a panel or one of my webinars, you've heard me say, "content is king, queen, and the Duke of York", it is that important. And more so now than ever before as we're seeing ad conversions kind of tank, especially on social, organic content is really, really important.
Meeting the Demands of Multiple Channels
I don't know if you've seen our marketing universe, but we have two bubbles specifically that we call out. One is for metrics, measuring and making sure you're tracking all of your channels, and the other is content. And the reason we have that bubble specifically called out in the universe of content is because people don't think about the vast volume of content that needs to be created on a monthly basis to service your marketing universe. I mean, think about it, you might have three social channels, each of those needs to get posted on every other day or more. Then there's social advertising that needs to go up, your Google ads need content, the website needs content, and so on, and so on, and so on… your email marketing, I mean, I could just keep naming off every channel because every single one of your channels needs content.
The Secret to Our Content Creation: Batched Content
But there's a really smart way to do content and that's called batched content, or in our world Elevate, we call it a "Shoot-a-palooza", and that's literally what I'm doing right now so I'm kind of giving away the secrets, but it's really about coming up with a volume of topics, hopefully those are keyword-focused, so you're tying in what you know people are already looking for for you with the content that you're creating, and then spending a day doing all of this content in one shoot.
The "Shoot-a-palooza" Method
Now, I'm sure I've told this to you before, but some of you are new to our channels, so you do a couple of outfit changes, some hair and makeup changes so it looks like you're shooting content over different days, but it's really batched content all done in one day, and then the team takes it, and goes and edits it, adds text overlays, graphics, audio, whatever that means for whatever channel, but that is the most highly efficient way to create a volume of content, and not feel like content is such a slog. Because that's the pushback we hear all the time is like, " I know I want to do it, but who has the time for this?" You know I'm busy, you know I don't have time to do this all day, every day! We can do this in a really, really smart way. And so I hope that you will take this away, organize your files, organize your content keywords, organize the channels that you're putting them on, and then be super intentional, and go out and shoot your batched content, and have a fun Shoot-a-palooza!
Free Consultation