EMBiz: Don't Press Pause on Marketing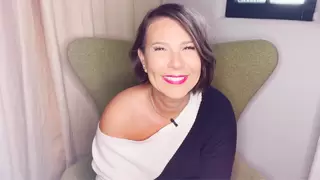 Don't Press Pause On Marketing
Laurel Mintz
Market Yourself While Figuring Out Operations
We've been hearing a very interesting conversation from a lot of our clients which is that they are struggling operationally. They are struggling to find the right people, they are struggling to find the right clients. There is a real challenge right now in terms of having the right team. But similarly to 2008 and during the pandemic, when you pull out your dollars and your efforts from marketing and advertising, it just means that it is that much steeper on the other side of it. And that's really the value of working with a marketing agency. There are a lot of things that can happen organically without the input from the c-suite or the executive team, even when you are having those operational changes.
Develop a Cadence
So today's message is about automation, about setting up a cadence to things like your email marketing, your social media, things that an agency can really support you with while you are figuring out your operational plasticities and challenges. Because the truth is, it's like a cart and a horse––once you get the operational stuff figured out then you want more of the work. But if you don't have the marketing chops in place, then the work is going to take time to get aligned with the new operational team.
So today's message is really all about making sure that you don't throw out the baby with the bathwater, and that you are still making at least minimal marketing efforts, even during these challenging operation times. And obviously, that's what we are here for, so let us help you Elevate Your Brand.