EMBiz: Defining a Strong Personal Brand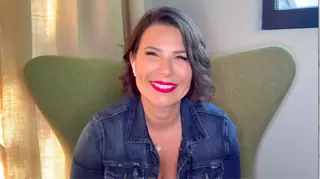 Laurel Mintz, CEO & Founder
Defining A Strong Personal Brand
Hi guys Laurel Mintz here with Elevate My Brand coming at you with some more great little tips and tricks that are digestible and that you can execute in your own business. So today is all about how to build an authentic personal brand. Now obviously you know we do a lot more corporate branding and product branding, things like that - but within that there are oftentimes C-Suite executives that need support with personal branding. And so I wanted to just briefly touch on that today and give you some tips and tricks on how to build a personal brand.
Tip Number 1 is choosing your top three authentic core values. I hate the word authentic. I feel like it's super overused so if you have any ideas on new words instead of that please let me know. But think about what those authentic words would be for you, those values. So for me it's play and fun and creativity, I mean I have like 20 of them. But really figuring out what at your core you want to convey to your audience.
Then, it's about choosing your top areas of interest or expertise. So we're kind of creating this graph of who you are, what you do, and how you present yourself. What are the top three things that you are great at and that you also like to do.
And then ask your friends. We say this a lot within these videos but surveying your market is so important because you get real time authentic feedback from people who know, like, and trust you already. And even if it's not what you like to hear, sometimes it can open your eyes to things you otherwise would be unaware of.
Definitely survey your audience whether that's a formal survey through type form or survey monkey or whether you're literally just picking up the phone and asking your friends like who do you think I am, what are words you would use to describe me, etc.
And then similarly choosing a mentor or an advisory team who you believe would give you that same kind of really authentic honest feedback. We have an advisory board at Elevate My Brand. It's made of five people, each of whom have very different skill sets to me and who have made themselves available to me when I need them. So it's a really great way to reflect back to them since they are business people who you already know, like, and respect and who already know, like, and trust you. So they can give you some really great feedback that's honest and again make sure you're open minded when receiving that feedback.
And five is to talk to your best friend in life. There is no one who is going to give you better feedback than your best friend. Maybe your parents but sometimes you don't want to hear that. It's really about creating a community around you, asking for real feedback, and aligning that with what you like to do, who you believe you are, and how you want to show up in the world.
So those are some of the ways to build a personal brand and of course there are things like color theory. You guys know I'm super associated with the color purple, not the movie the actual color, but that's one example of how I show up and how my brand is associated with my agency. So there are ways to tie all of that together and these are some of the tips that we use to help people build personal brands, whether it's individually or within their companies.