EMBiz: Being the Boss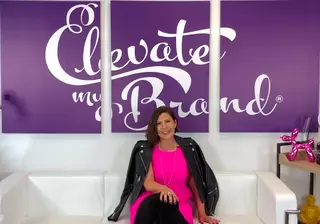 Laurel Mintz
Hi guys, Laurel Mintz here with Elevate My Brand. Today, I want to have an honest conversation with you about what being the boss truly entails. As you may know, we've been running the agency for almost ten years now (hopefully I don't look it!), and during the last nine years, I've been wholeheartedly in love with my business. However, this year proved to be exceptionally challenging for me, and I want to share my experiences openly.
This year, we had to build a new team, manage cash flow in ways we hadn't before, and face a lot of pressure. It was undoubtedly tough, and I believe it's important to be candid about the challenges that come with running your own business, despite the benefits.
We went through significant changes this year, including moving our entire team and restructuring. However, I'm happy to report that we're ending the year on a high note, feeling like a powerful force. I've regained my excitement and love for the business, but I also want to stress how difficult it can be to run your own venture.
So, for those of you out there aspiring to be your own boss, I urge you to take the time to truly understand what it means. It comes with its rewards, but it is undeniably challenging. This year, more than ever, I learned the depth of that challenge. However, if you're meant to be a boss, you'll find a way to shine through it all.
I've stepped up as a strong leader this year, and I hope that if you're pursuing your own business, you'll also learn what it takes to be a strong leader for your team, yourself, and your clients. That's all for now. Stay tuned for more from Elevate My Brand!