EMBiz: 1-On-1 Check-Ins With Your Team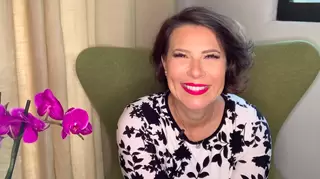 Laurel Mintz, CEO & Founder
1-On-1 Check-ins With Your Team
Hi guys, Laurel Mintz here with Elevate My Brand. I want to share with you today about why it's so important, and how I check in and make sure that my team stays connected even during this crazy time. So I think it's important that you check in one on one with each individual member of your team. Sometimes in a group setting when you're having virtual cocktails or virtual lunches, people aren't going to show up and tell you what's wrong or what they need. So for me, I try to schedule a lunch one on one with every single person on my team at least once a month so that I can show up and be the best leader that I can for them and more importantly to give them the space that they need to ask what I can do to support them.
So make sure that you put your relationship with your team front and center because if you don't have that connection, if you don't have that relationship, the work is going to suffer and the team is going to suffer, and ultimately, every single team is made up of people and you have to bring that human element to the conversation.
I would recommend that you set reminders. So I told you I do a monthly check in, one on one with each one of my team members so I can make sure to have real time what they can ask me for what they need help with and to show up in their authentic voice and to really be transparent with me in terms of their role and my role as leadership within our organization. So setting reminders, or if you have an EA having them schedule those monthly meetings. It's a really critical health check, mental health check, and just a personal touchpoint that I think has maintained a high quality relationship with my team even as we're remote.
And then, making sure that you're asking the right questions. Ask your team: are they satisfied? What do they need to be successful? How do you as a leader show up and be a better version of yourself for them? What are the lessons that they've learned that they want to make sure that the entire team shares together? There are a million different questions that you can ask. Figure out what makes your team tick is one of the most important ways to stay connected, make sure that they feel heard and valued, and especially in this day and age that is just more critical than ever.
It's important to me. I hope that you can hear the authenticity in my voice because I know that times are tough, and for me, leadership is showing up in a positive light but more importantly, showing up for my team even when they are having a hard time, even when I'm having a hard time, is really what makes that human connection long term. And let's be honest, we all need a little extra love right now. So make sure that it's a part of your day to day interaction with your team, make it intentional, and make it consistent. It's so important and I hope you'll take that with you in your daily life and with your team.