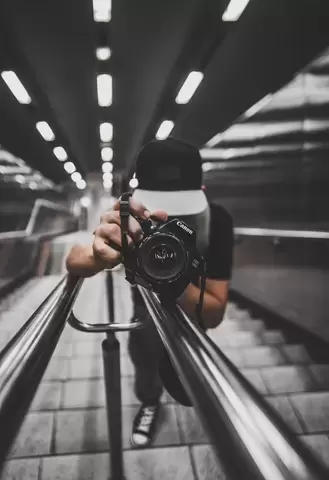 Boring Brands, Fear No More: 3 Apps to Make You Look Creative on Social
Let's face it, not all brands are an easy sell. If you sell food and consumer goods, awesome! If you sell pop-culture collectibles and chic gadgets even better! Marketing these industries are cake and producing fun and creative content for them is a breeze. But what happens when you need to market and sell boring industries like finance and law? Or what if your branding and social media content is a bit on the dry side? Well, there's an app for that! Actually there's a few – here are some pretty neat apps that can help you struggling companies extract some of that James Bond swag your social media content has been lusting for!
1. Giphy: We've all heard of GIFs, those lovely moving images that stream on an endless loop. They debut in the early 90's, popularized in the mid 2000's and have been an icon of the internet ever since. There's a reason they're still around - they're highly amusing and fun to share! GIFs are great social tool, as they're a free resource used to increase social engagement and earn a few laughs doing it. Giphy app is a huge repository of GIFs and their library is endless! No matter what industry or pop culture icon you're searching for, they have something that can relate to your company. You can literally find anything from, Kim Kardashian crying, to cats playing the piano. Want content mocking Donald Trump? They have that too, (our personal EMB favorite). And if you're feeling brave and original you can curate your own GIFs using your own photos and videos – time to get funny around the office!
2. Adobe Photoshop Express: Have a photographer on your team? What about a graphic designer? Now a days they're essential, but what happens when you can't afford one? Well, Adobe Photoshop Express is here to the rescue! It'll allow you to spruce up any old boring photo you may have sitting on your iPhone (yes, we love iPhones, sorry Android!). You can apply preset filters and layouts to make any boring photo look pretty darn sharp! Add visually enticing text and presto, you can drop it in on the gram. Trust us, Photoshop can be pretty damn intimidating on the desktop, but the app is dummy-proof and free! Download it and start fiddling with it, create some quoted graphics to start and practice – you can thank us later!
3. Legend: This app takes your little graphic design journey a bit further. It'll allow you to drop in images and add moving text! It's super easy and you can create some really professional-looking posts. Still photos are great, but moving text is just so damn sexy! Elevate your posts into something a little more special! Get moving! No pun intended. 🤓
So, there you go, not a long read but great, simple resources that can really help you polish that boring content into something groovier! Get practicing and stay creative, till next time peeps!
Check out our other blogs