3 of the Best Books for Restaurant Marketing
There are a lot of good books out on marketing for restaurants and successful tips and how to implement them. Here we have discussed the three of the best books with tips that have been tested and successful. We suggest that you try some of the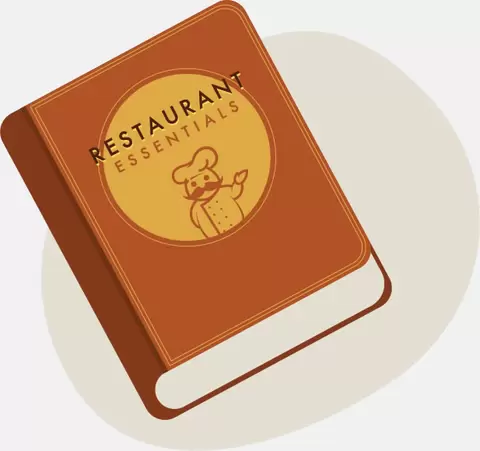 methods suggested and see how it takes your restaurant to the next level!
Guest-Based Marketing: How to Increase Restaurant Sales Without Breaking Your Budget by Bill Marvin
In this groundbreaking guide to restaurant marketing, expert Bill Marvin demonstrates that success doesn't come from beating the competition, it comes from pleasing your guests. He shows you how to work from the inside out and how to build on your strengths and to take advantage of intrinsic advantages you didn't even know you had. He also suggests dozens of successful, low-cost techniques for mining the most precious resource at your disposal, your existing customer base.
Among other valuable lessons, you'll learn how to:
• Educate your guests about why they come to your restaurant
• Implement sure-fire incentive and customer-loyalty programs
• Manage a successful word-of-mouth marketing campaign that gets your customers to do your advertising—for FREE!
• Get your staff involved in an ongoing commitment to customer satisfaction
• Enhance the personal connection between your restaurant and your guests
Perhaps the most important lesson you'll learn in Guest-Based Marketing is, as Bill Marvin puts it: "Monetary success and personal joy will come when your sole concern—your driving passion—is how you can excel."
Restaurant Marketing Strategies: Dramatically Improve Your Restaurant Profits While Spending Less Money by Jose Luis Riesco​
If you operate the same way, you'll get the same results. It's time to operate in a different way, in a more effective way. This book will help you do that.
In this book you will discover:
• The most effective methods for getting more people into your restaurant.
• The most important way to keep your customers happy.
• Why so many restaurants are unsuccessful.
• What restaurant owners fail to focus on that leads to failure.
• What types of advertising really work.
• How to optimize the prices on your menu to make sure you're getting the profit you need while still keeping your customers happy.
Reader Reviews:
"Jose Riesco managed to write a marketing book with a wide range of related topics which can be used by both the beginning restaurateur and the seasoned marketer. This book is a must to read for restaurant owners in order to excel their business. " (www.4Hoteliers.com)
"Jose! I must tell you that your ideas on restaurant marketing are wonderful, and you know why? Because I have tested them. I think everything you have suggested I have tried - and it worked. We were so busy over this weekend and it was a great opportunity to prove the quality of my little restaurant. I have worked on my regular customers following your techniques, and I got great response from them. I was so happy!" Eszter Studnicka, Agape Restaurant, Castlebar, County Mayo (IRELAND)
Restaurant Marketing for Owners and Managers (Wiley Restaurant Basics Series)
by Patti J. Shock, John T. Bowen, John M. Stefanelli
The complete guide to marketing for restaurant managers
• How do I market my restaurant to prospective customers?
• Do loyalty programs really work?
• How do I communicate with my local newspaper to get the biggest "bang" for my marketing buck?
By providing specific tools and methods tying marketing theory to practice, this concise, easy-to-use book provides restaurant and foodservice managers with answers to these marketing questions and many more.
Part of the Restaurant Basics Series, this hands-on resource offers a variety of material that is applicable to the day-to-day operation of a foodservice business, including strategies linking the location and design of a restaurant with its menu and pricing, as well as guidance on how to implement a marketing plan and budget.
Have you read any of these books? What did you think of them? Were they helpful in taking your business to the next level? What other books have been helpful to you? Let us know in the comments below!
Stay tuned for more from Elevate My Brand and don't forget to follow and like us!