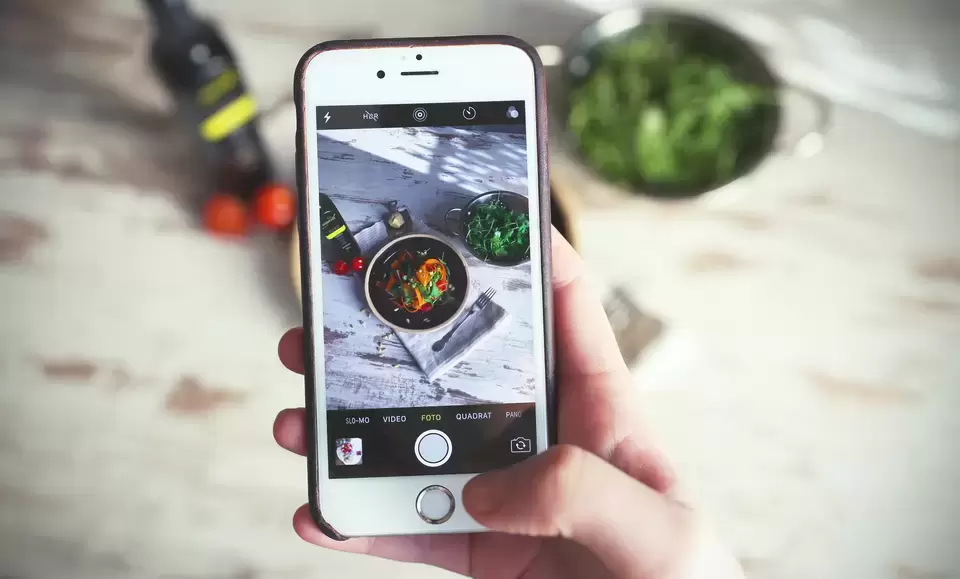 13 Ways Mobile Apps Can Improve Your Restaurant
Let's face it. The restaurant market is a tough place to compete, no matter if it's fast food, QSR, or casual dining.
But sometimes the answer to competing is staring you right in the face. Just look at your smartphone.
Given the sheer number of people in the U.S. alone who have a smartphone (98% age 18-24, 97% age 25-34, 96% age 35-44), it's only logical that you embrace mobile and use it to grow your restaurant.
Here are 13 proven reasons why you need to develop an app for your restaurant. Simply put, it's a marketing move you cannot overlook.
1. Customer Convenience
When designed correctly, a mobile app helps create a seamless and convenient experience for your customers every time they walk through your door.
Mobile payment integration is one of the most convenient features for a client, especially when you consider 60% of customers use their smartphones when they are in a store or restaurant. Instead of having to dig out cash or a credit card, they can wave their phone in front of the POS, and the transaction is completed.
In addition to mobile payments, adding the capability to order in advance saves your customers time. Ordering ahead means customers can skip the lines and pick up their items at a separate counter or even wait for curbside delivery, depending on the restaurant.
2. Customer Engagement
Beyond the face to face interaction in your restaurant, mobile apps allow another form of engagement between you and your client. For example, if a customer regularly orders a particular item from your menu with customizations, she might engage with the app by saving that item as a favorite with her preferences.
An app can also encourage customer engagement through push notifications. Restaurants know that they might not always be top of mind for customers, but using regularly-timed (although not too frequently) push notifications activated through a mobile app can help remind a customer that you're still out there. Use these notifications to tell customers about special hours, new products, or promotions.
3. Encourage Reviews
Along the same vein, a mobile app serves as a tool to encourage customers to leave reviews of your restaurant. Depending on your preferences, customers can either leave reviews within the application, or you can direct them to a public business profile.
Perhaps you're thinking, "but who will see a review left in my restaurant's mobile app?"
If you're hoping to drive reviews to well-developed business listings like Yelp and TripAdvisor, you can program your app to ask your customer (via the app) to leave a review. Upon clicking "yes," the app will open the profile on which you would like the customer to leave a review, creating a seamless experience for your customer.
The added benefit of sending your customer to a particular public profile is customer service becomes significantly easier when most reviews are concentrated on 2-3 platforms. If you are going to encourage reviews through your app, you must also commit to responding to negative customer complaints as well as positive ones.
4. Loyalty Programs
A study conducted in the UK in 2014 showed that 65% of respondents would download a restaurant's mobile application if it involved a digital loyalty program with freebies and discounts. Getting customers to download your app is the first step, and loyalty programs are a great way to do so.
The thing about loyalty programs is everyone knows people tend not to be loyal to one restaurant forever, especially in the fast food and QSR world. However, just having that mobile app on a customer's phone will increase the likelihood they will return to your restaurant to rack up points to earn a free meal, drink, etc.
Mobile loyalty programs are also incredibly convenient for customers who are nearly always on their phone. They no longer need to worry about having a reward card or punch card with them when they visit certain institutions when everything is scan-able and trackable on their phone.
5. Marketing Data
One of the most powerful assets at your disposal is data on your customers, and having a mobile restaurant app is a great way to collect said data. Knowing consumer demographics, preferences, where and how often they visit certain locations, and order habits are all data points you can harness to send timely and relevant marketing messages to your customers.
Geolocation targeting is another great way to use collected data to send specific messages to customers when they are near one of your locations.
6. Increased Bookings & Orders
If your restaurant falls under casual dining or higher, including a reservation system in your mobile app is a great way to increase the number of bookings you have. People are less likely to call restaurants to make reservations nowadays, so having at least an online reservations system will help negate that tendency.
Your reservation system should be easy to fill out and offer alternate times if a person's selected time is booked. Casual restaurants might also have a to-go order system on their app and website which makes it easy for a customer to place an order.
In fast food and QSR, if your ordering system is easy to use, the number of orders will increase. If customers are already coming to your app to look at your menu and pictures of your food, you should make sure you "order" button is prominent, so they go through with the order.
7. Increased Restaurant Productivity
Many fast food and QSR chains have found the addition to mobile ordering to be incredibly useful as they don't need to dedicate so many staff members to the cash registers. This means staff can concentrate on providing excellent in-restaurant service and performing back-office tasks. Mobile apps can help shift the focus from the restaurant's dining room to its kitchen to increase efficiency.
8. Increased Millennial Sales
Millennials are the largest generation at 80 million and have a tremendous amount of buying power. This includes spending money on eating out, of which Millennials spend about $174/month, which is $21/month more than other generations.
Millennials are also mobile-ly inclined and are more likely to download an app for a restaurant they frequently visit, particularly for the perks. This generation prefers a mobile experience and loves being able to place orders quickly and easily on an application.
9. Easy Payments
Speaking of payments, making the payment process as easy as possible will greatly benefit your business in a few ways. First, quick payments at a POS system means you can complete transactions quickly and make more sales. Second, a secure payment system adds to the seamless experience for your customers, solidifying their good opinion of your restaurant. Third, if you allow both mobile ordering and mobile payment, you lower the chances of a customer picking up their order without paying and decrease the number of people necessary to man a pickup area.
10. Removes Error
Mobile food apps help eliminate errors both in reservations and order placement. With reservations, customers no longer have to fear the host misheard their last name, time or date for the reservation. For order placement, customers can tweak their preferences to exactly how they want and not worry about the order getting messed up during assembly.
11. Branding Opportunities
When you are not dazzling your customers with stellar service, a great atmosphere, and delicious food, you should still be engaging them because it takes at least ten exposures for someone to move your brand to the top of their mind. A mobile app offers the perfect opportunity to do so.
Simply by having your app installed on their phones, customers are exposed to your brand daily even if they don't engage with the app. Just scrolling past your app offers enough of a brand reminder when they see your icon. It is for this reason that having an eye-catching icon is important. It should have good contrast, no small text, and reflect the branding in your restaurant locations.
12. FAQs
Your app should answer every question a person might have about your restaurant. It should have a direct phone number, email, your locations, and any other facts you would like your customers to know, like dietary accommodations or maximum party reservation numbers.
In including this kind of information, particularly phone number and location, your app should be programmed to open the necessary app to complete the necessary action seamlessly. For phone numbers, customer should be able to tap the number to have it dial automatically and clicking on a location in your app should automatically open the phone's default maps application.
13. Show Off Food
Well, we do eat with our eyes, so take this opportunity to show off professional photos of your food. You can also include pictures of the interior of your restaurant, photos taken on a mobile phone, and pictures of your employees. Displaying photos on your app is also an excellent way to get your customers involved through asking for their user-generated content, i.e. photos they have taken at your restaurant. This increases the engagement your customers feel with your brand and restaurants.
Conclusion
The restaurant industry is fast-evolving to adapt to the ways people want to interact with the places they are patrons to, whether it's through loyalty programs, innovative POS systems, or encouraging customer participation in content. Developing a mobile app should not feel like an obligation to a restaurant owner, but rather a tool to enhance customers' experiences within the restaurant.
About the Author
Andrew Gazdecki is the founder and CEO of Bizness Apps — making mobile apps affordable and simple for small businesses. We're a do-it-yourself iPhone, iPad, Android & HTML5 app platform that allows any small business to simultaneously create, edit, and manage mobile apps without any programming knowledge needed. Think of us as "WordPress for mobile app creation." Many of our customers are mobile app resellers -- marketing or design agencies that use our platform to cost-effectively build mobile apps for small business clients.
Check out our other blogs